The OSS is more than ever committed to the restoration of land and associated ecosystems

Together we can save Mother Earth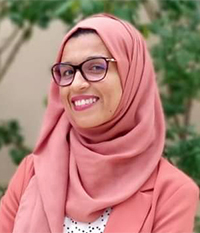 Abir Ben Romdhane
Geology and Environment Expert
Land Department
Sahara and Sahel Observatory
Climate change and anthropogenic pressures such as deforestation, land use change and intensive agriculture, are all elements that accelerate our environment deterioration.
Experts say that every year, our planet loses 4.7 million hectares of its forests.
The International Union for Conservation of Nature (IUCN) state that despite its generous biodiversity, 19% of Africa's wildlife is at risk. The 6th Intergovernmental Panel on Climate Change (IPCC) report, released a couple of weeks ago, set all the red lights flashing and reminded that "desperate times call for desperate measures". The last part of the report provides for technical, technological and social climate solutions to put a halt to the devastating impacts of global warming. According to the IPCC experts, the world has 10 years left to take action before the planet faces an irreversible degradation that it may not even survive.
In 2009, the United Nations General Assembly declared April 22 as International Mother Earth Day. 
Through this day, the UN reminds that "Mother Earth and its ecosystems provide shelter and food for all of us and that the healthier our ecosystems, the healthier out planet and its people." Needless to say, the populations of the planet must be very conscious of the increasing climate and environmental problems affecting the world and need to adopt an ecological and responsible behavior.
The 2022 International Mother Earth Day is the first of the United Nations Decade of Ecosystem Restoration. Let us all take this opportunity to ring the bell and take action for restoring the damaged ecosystems. By doing so, we will take a step forward to eradicate poverty, fight climate change and avoid mass extinctions.
On this Day, we need to insist on a paradigm shift to a more sustainable economy that would be profitable to people and the planet. 
Do not be mistaken, living in harmony with nature and the planet is no longer an option, it is a must.
"The future of the planet is a matter of concern for all of us and it is everyone's duty to protect it", Wangari Maathai.
The Sahara and Sahel Observatory, partner of the United Nations Decade on Ecosystem Restoration, takes this opportunity to renew its commitment to live in harmony and respect of nature. Its 2030 strategy based on the "Land", "Biodiversity", "Water" and "Climate" lines of intervention, puts land conservation and sustainable management on top of concerns through the management of its programs and projects, that we expect you to view through this link: http://www.oss-online.org/en/land-axis