International Day for Disaster Risk Reduction: Fighting inequality for a resilient future, October 13 2023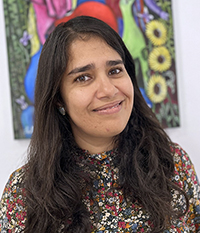 Mrs Olfa Karous
PhD and Engineering degree in agricultural sciences,
Sahara and Sahel Observatory
Inequality at the heart of the disaster: A connection to break
The Echo of Nature: Insights on the 2023 disasters
Natural disasters are not random, meaningless occurrences. Every hurricane, every earthquake, every flood is much more than a simple manifestation of natural forces. They are merciless reminders of our footprint on the planet, alarm bells that the Earth sends to humanity. 
Since the beginning of the year 2023, our planet has witnessed a series of natural hazards and tragic events. Devastating earthquakes hit Turkey, Syria and Morocco and claimed the lives of thousands of people. The United States was swept by crushing storms. Megafires ravaged more than 14.2 million hectares of land in Canada, while in Hawaii, fires of unprecedented scale swallowed entire cities. In the Mediterranean region, fires and floods have caused significant human losses in Europe and North Africa. And in Asia, devastating storms and floods hit China. 
These natural phenomena strike without discrimination. However, their impact is unevenly distributed anf felt and it is clear that the most vulnerable and marginalized communities are the most affected.
October 13 is an annual event marking the International Day for Disaster Risk Reduction. It is a day of unity, action and consideration of how to face the challenges of nature and fight its forces. With "Fighting inequality for a resilient future" as a theme, this day opens the prospects to explore the relationship between natural disasters and inequality.
Disasters in Africa come to unearth the inequalities 
In suffocating metropolises and remote villages, access to drinking water is a rare privilege and inequalities are plain to see. Every corner of Africa is a witness of such inequalities, underpinned by a challenging socio-economic reality that is particularly perceptible during natural disasters.
Natural hazards leave a mark of material destruction, but they also paint a bleak picture of social injustice and deeper vulnerabilities. Women, children and the elderly are very often times the hardest hit, due to limited access to care and education. Children find their dreams of attending schools go up in smoke, while grown-ups, have no other choice but to rebuild their lives even if they have no financial safety net.
Making it through the clouds: Community resilience in Africa
Here is what the WorldRiskIndex (WRI) 2023 says:  In the current African landscape, nearly 80% of regions are exposed to high or very high risk. We better answer these questions before it is too late: Are we going to be helpless victims to the vagaries of mother nature or will we manage to build our resilience to face the complex challenges of life? 
In this context, community resilience, strengthened by the integration of disaster risk reduction measures, is a true sign of hope. It goes beyond mere survival to rising up to the challenge of facing the storms.
By integrating disaster risk reduction into socio-economic planning, communities can not only connect with each others, foster education, improve women's empowerment and stimulate local innovation, but also benefit from a legislative framework that encourages and supports these endeavors.
The Global Facility for Disaster Risk Reduction and Recovery (GFDRR) report: "Indestructible: Building Poor People's Resilience to Natural Disasters," digs deep on how Disaster Risk Management (DRM) and strategic development can jointly combat poverty and reduce risks in the 117 countries surveyed.
In Ethiopia, for example, reforestation and soil conservation initiatives have been adopted to counter erosion in mountainous areas. These measures not only protected local communities from landslides during torrential rains, but also created sustainable local jobs.
This confirms the crucial importance of investment in building resilience which, like early warning systems, improving access to individual banking services, insurance policies and protective measures, could make it possible to better predict and withstand calamities, then recover, adapt, break through the cycle of poverty and thus promote shared prosperity.