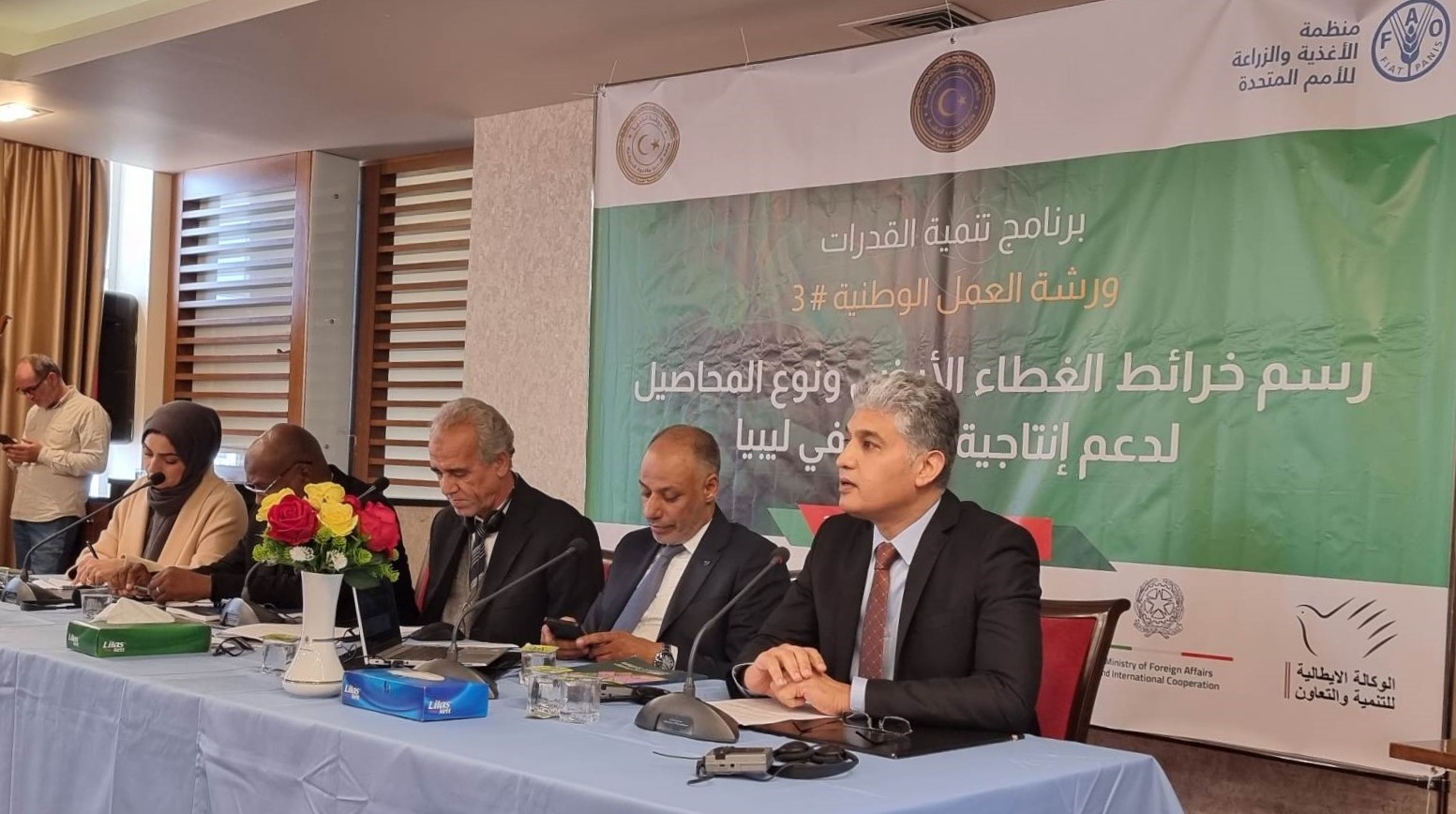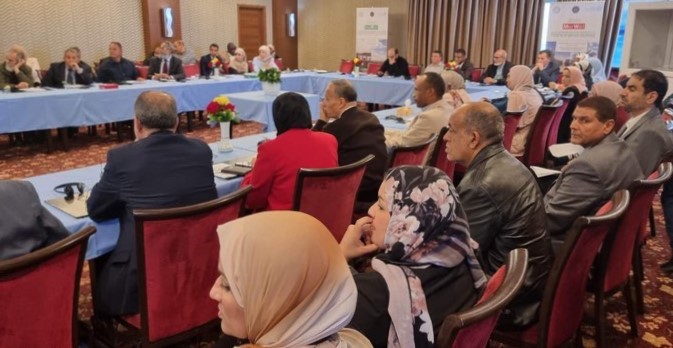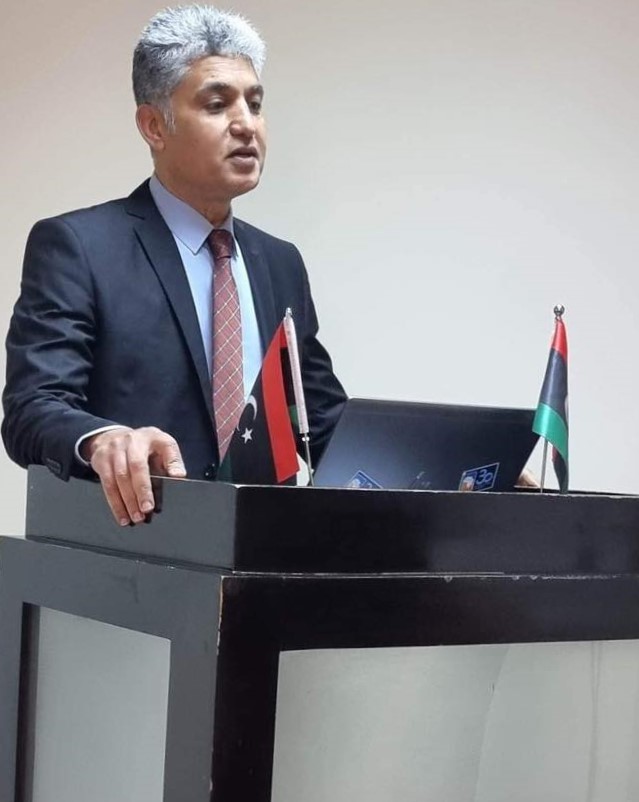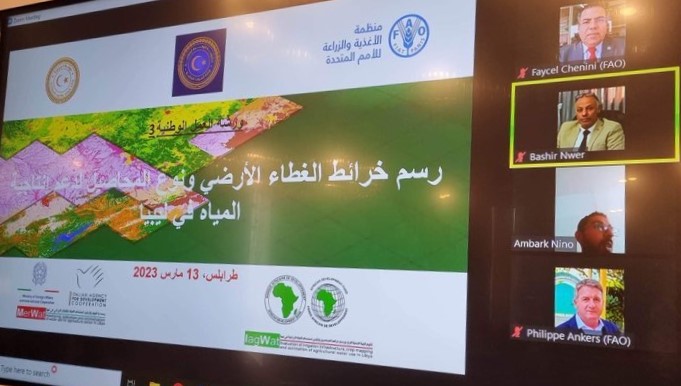 Mr. Nabil Ben Khatra, Executive Secretary of the Sahara and Sahel Observatory on a working visit to Libya.
As part of his visits to member and partner countries, the OSS Executive Secretary has just completed a two-day working visit to Libya, a country that maintains an old-established partnership and cooperation with our Organization.
The mission started with a courtesy and fruitful visit to H.E. Mr. Ibrahim Al-Arabi Mounir, Minister of the Environment of Libya. The meeting made it possible for both parties to firstly review the current initiatives, especially those relating to the need for an optimized remote sensing use in the management of natural resources, and then to speak of the country readiness for climate finance access. While expressing his appreciation with the Libyan perfect coordination of these projects, Mr. Ben Khatra restated the OSS commitment to have them consolidated, developed and to fully play its part of support and assistance.
The ES also emphasized the private sector role in the fight against climate change and the need for a long-term national vision for climate action. He recalled that, within the framework of the Readiness2 project, the OSS is willing to assist Libya in the development of a climate change national strategy and to establish a public-private partnership likely to promote the private sector role in financing climate change adaptation actions.
Besides, an OSS training session for the experts on the use of remote sensing for better management of natural resources and a workshop organized as part of an initiative implemented by the Libyan Ministry of Agriculture with the support of FAO were held on the occasion of this visit. The OSS ES took these events to recall the importance of remote sensing and its contribution to the establishment of land use maps and the supply of reliable information to farmers, so that they can improve their crops.