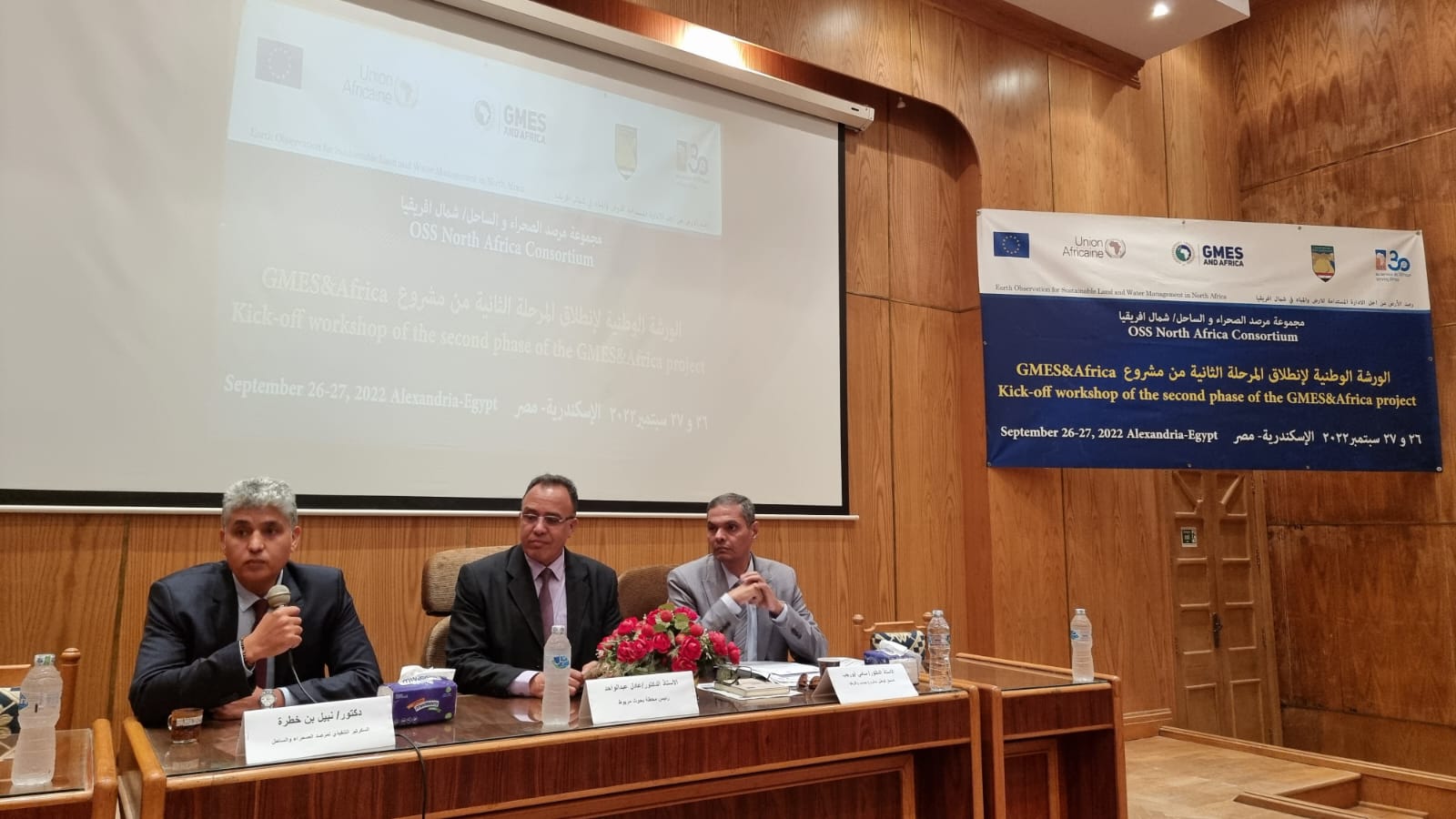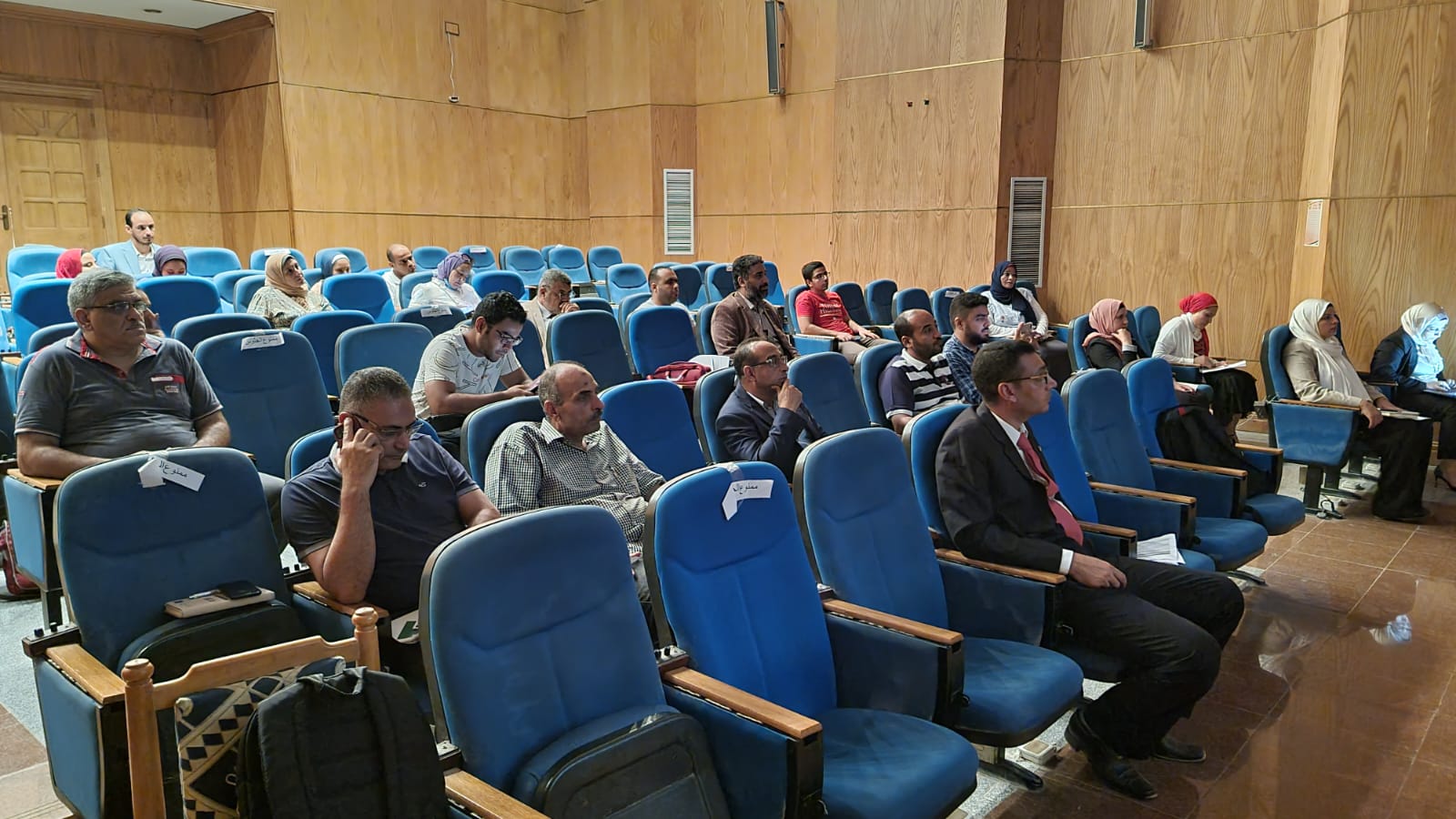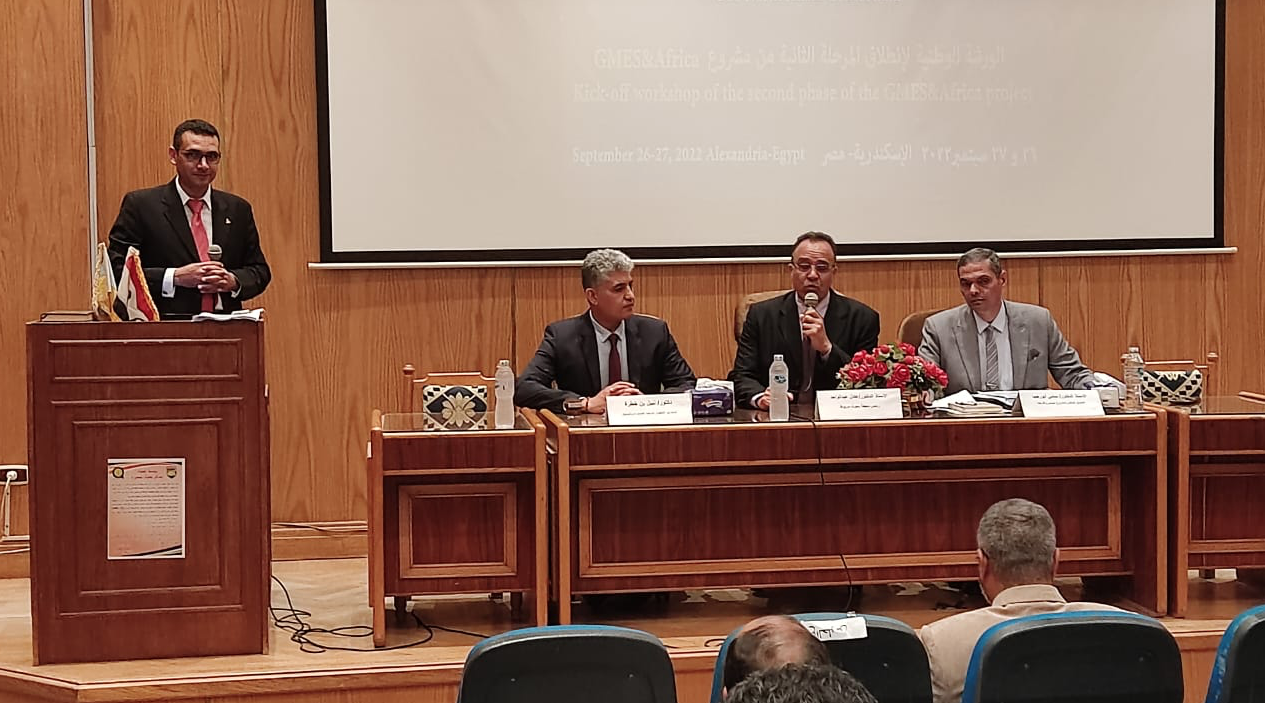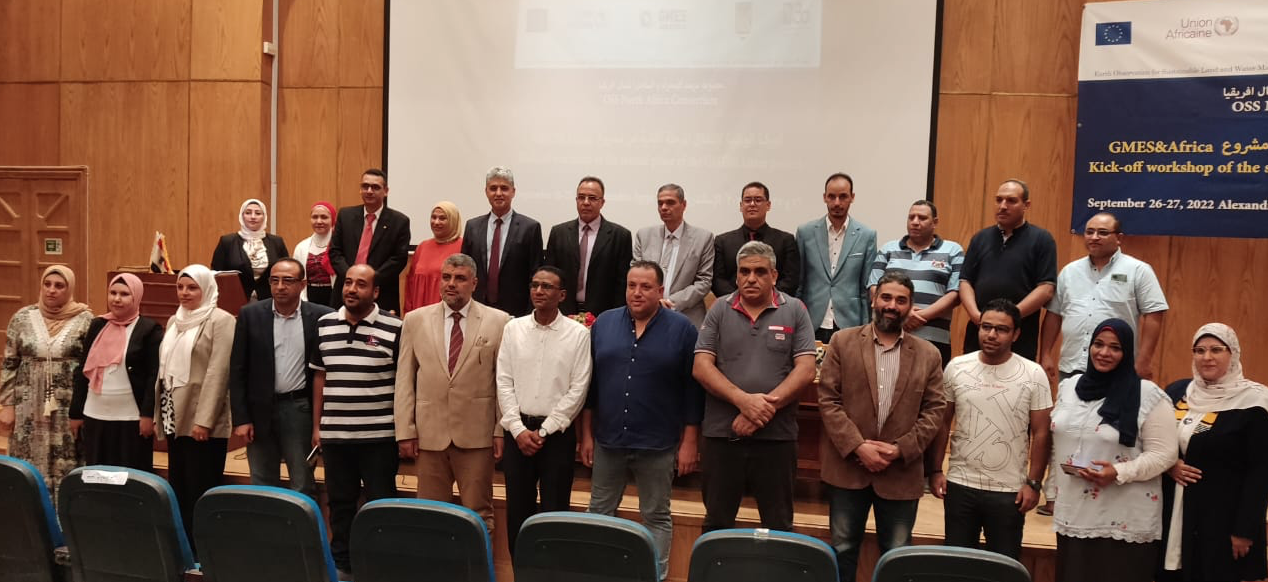 The Desert Research Center is organizing, with the OSS support, the kick-off workshop of the second phase of the GMES&Africa project, on September 26-27, 2022 in Alexandria, Egypt.
The workshop started with the presence of the OSS Executive Secretary and the Desert Research Center Chairman, and with the participation of the GMES&Africa services' end users, representatives of the academic world and the private sector, as well as natural resource managers, involved in the project.
This meeting aims to build on the project first phase achievements and to introduce the objectives and expected results of the second phase, with an emphasis on updating the needs of end users in terms of products and services.
It also aims to strengthen the involvement of the academic world and the private sector and to promote the role of women and young people in the project implementation.