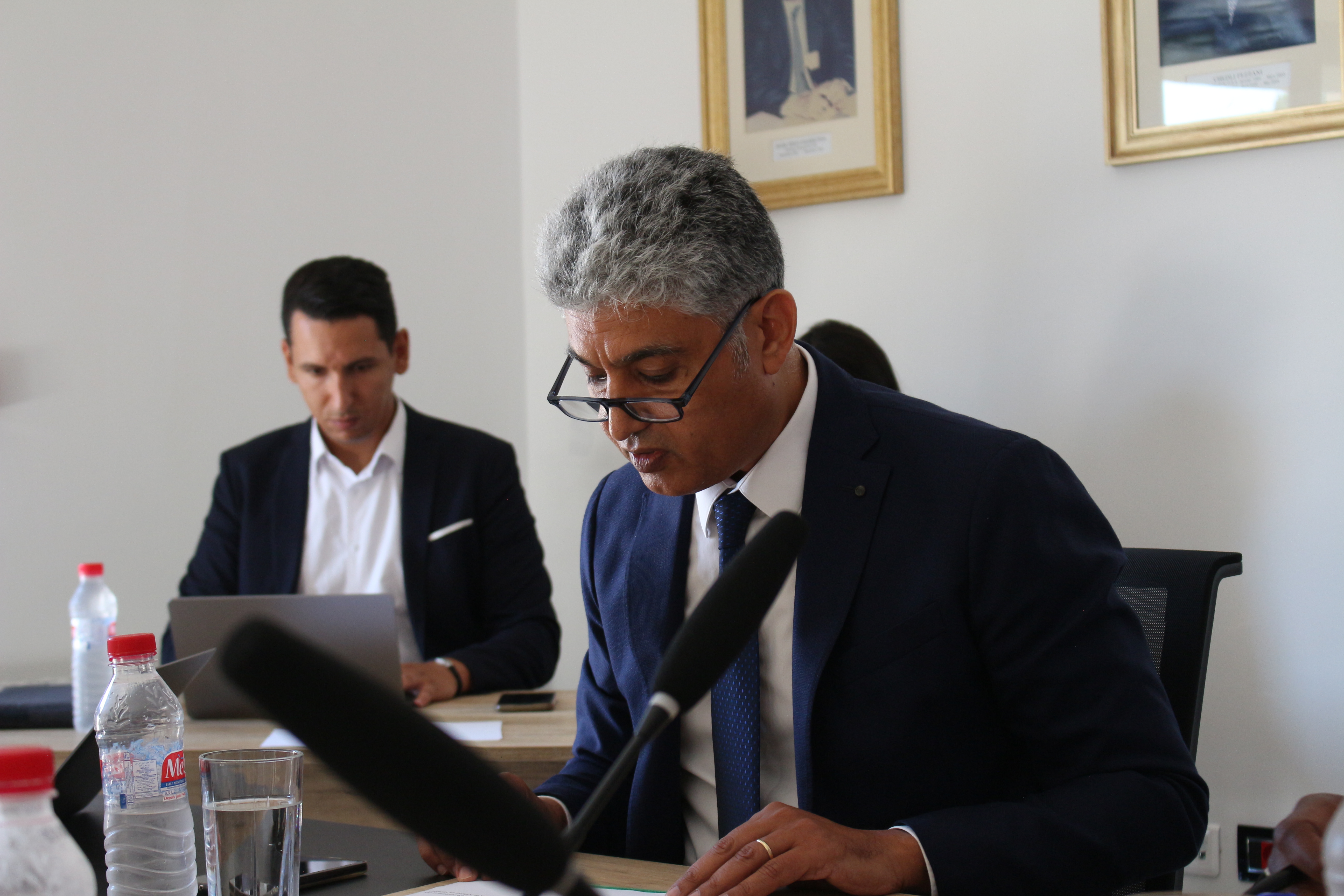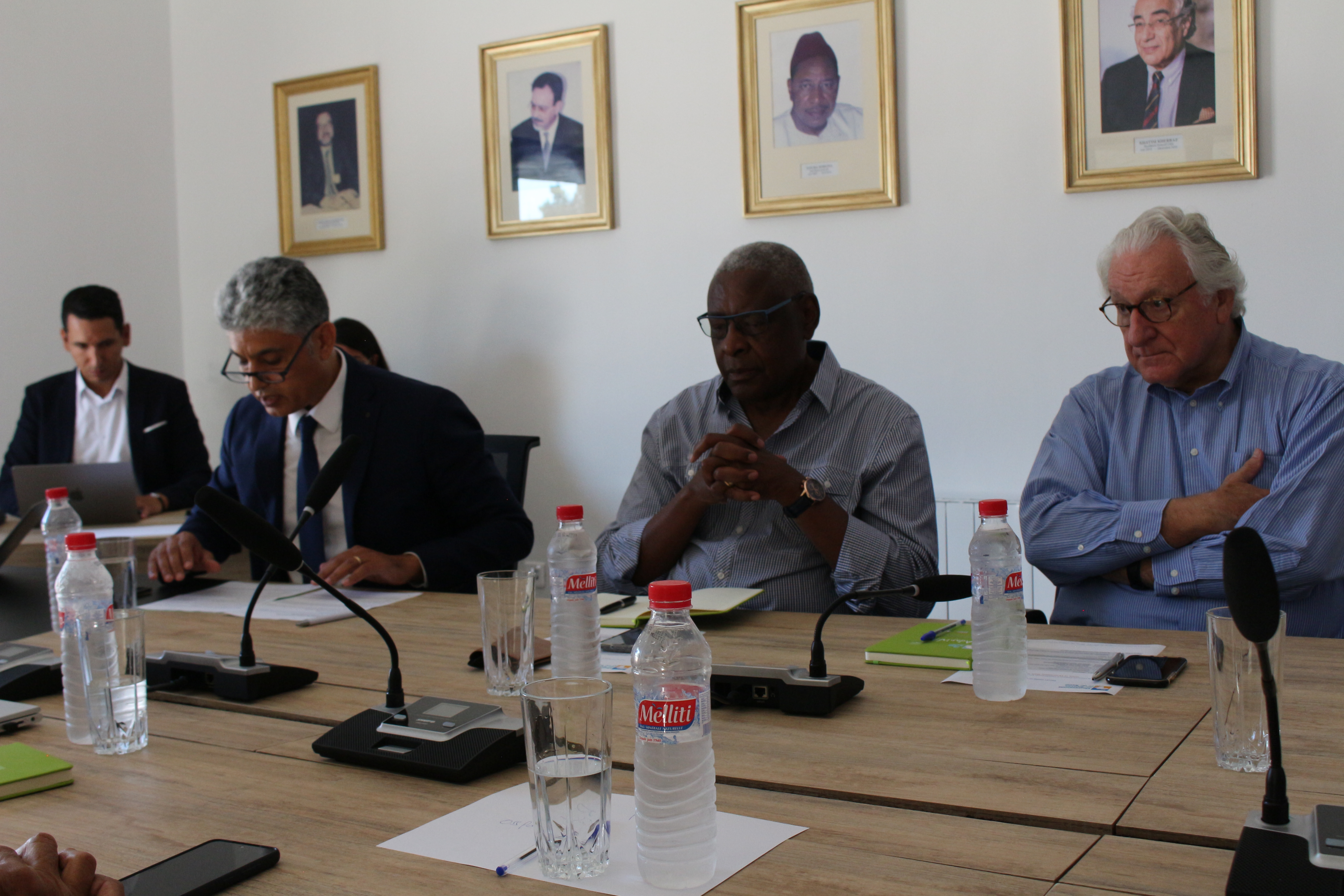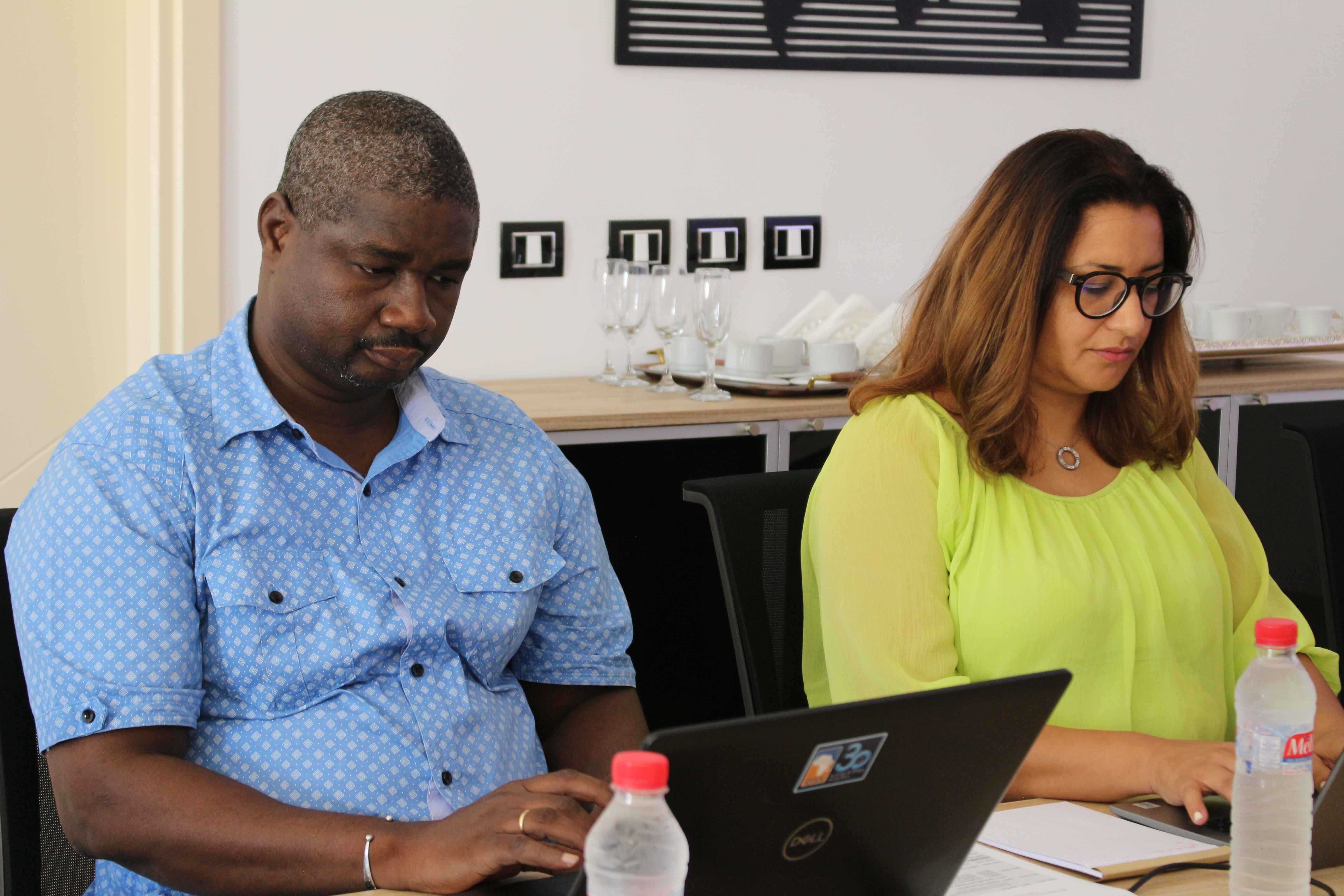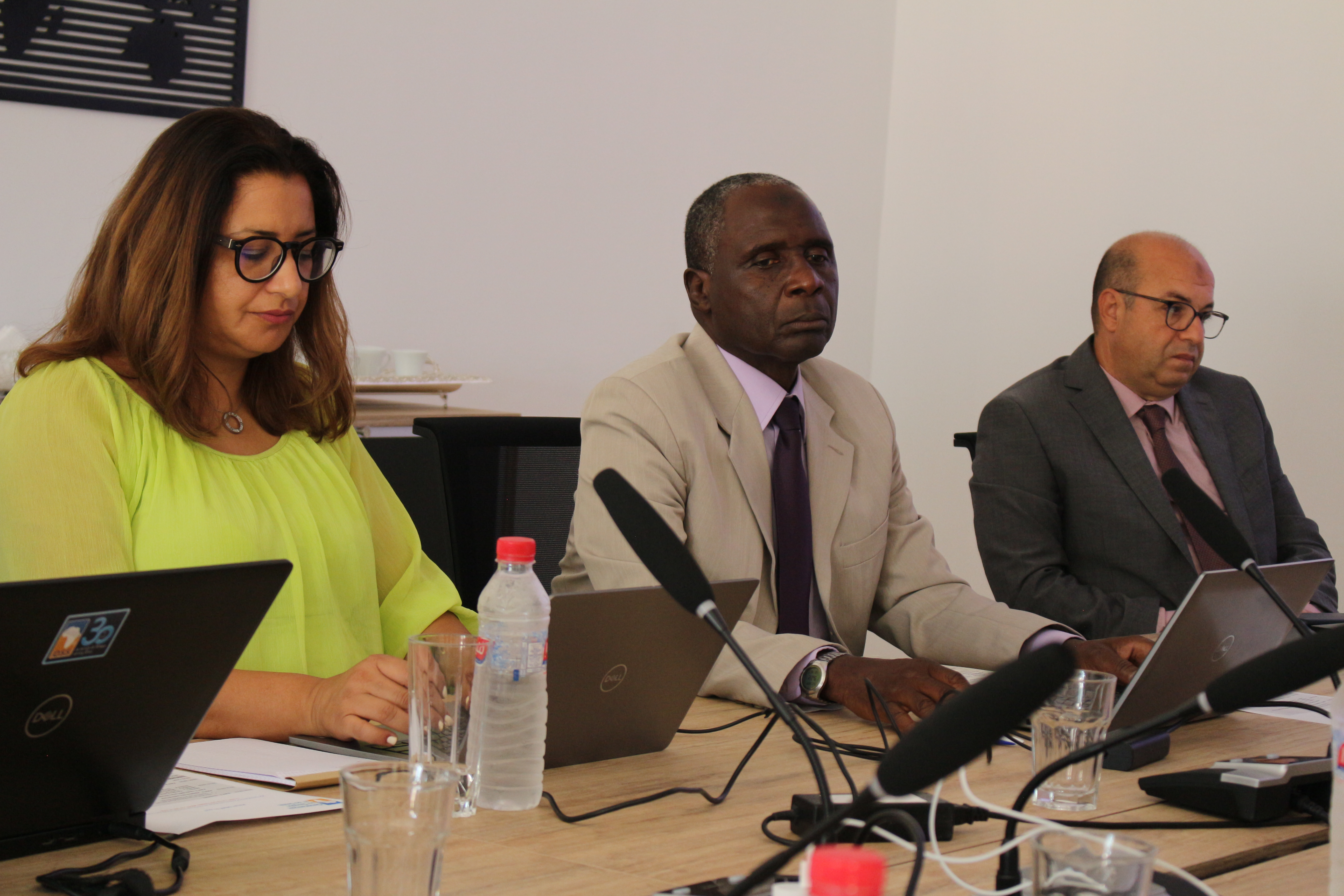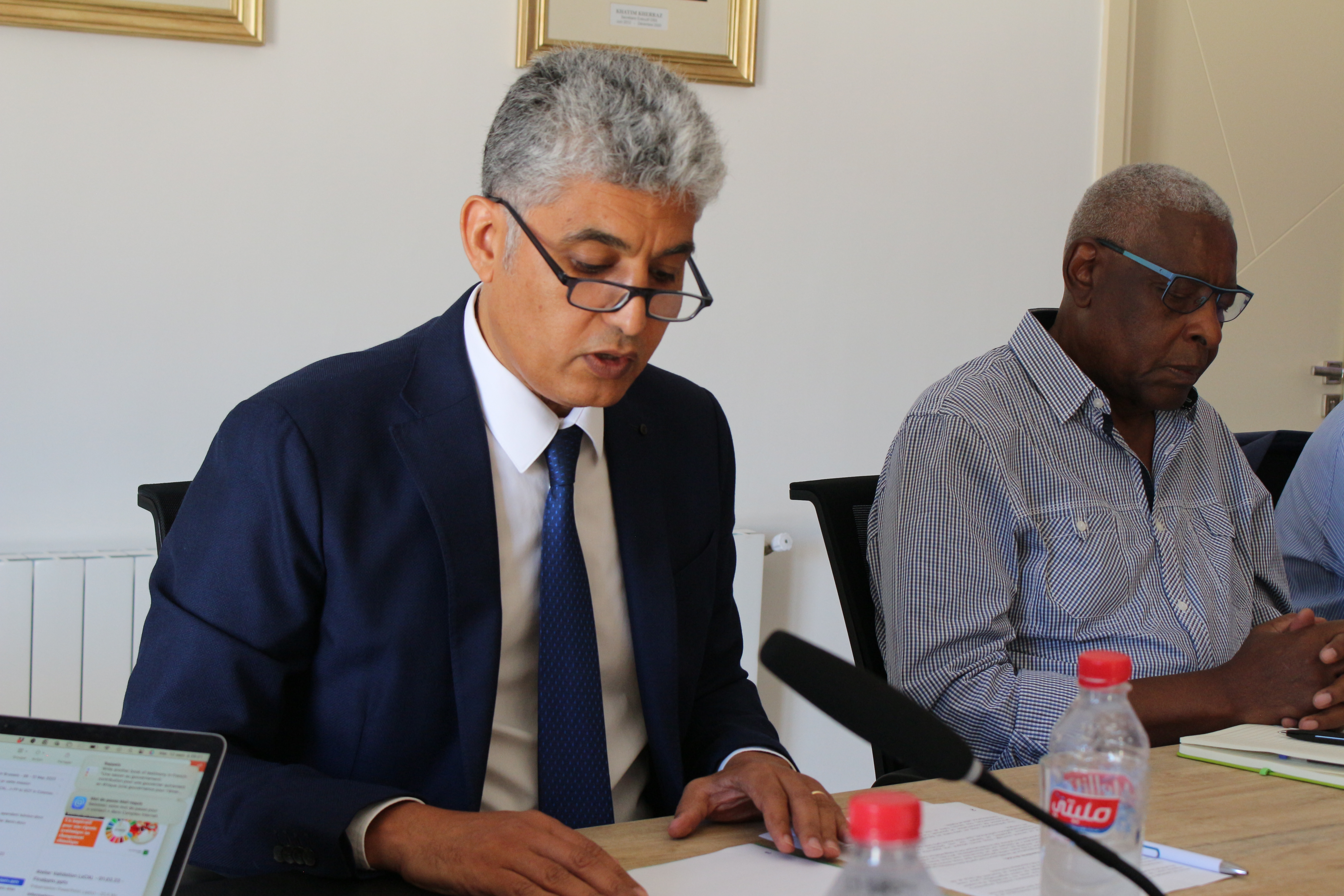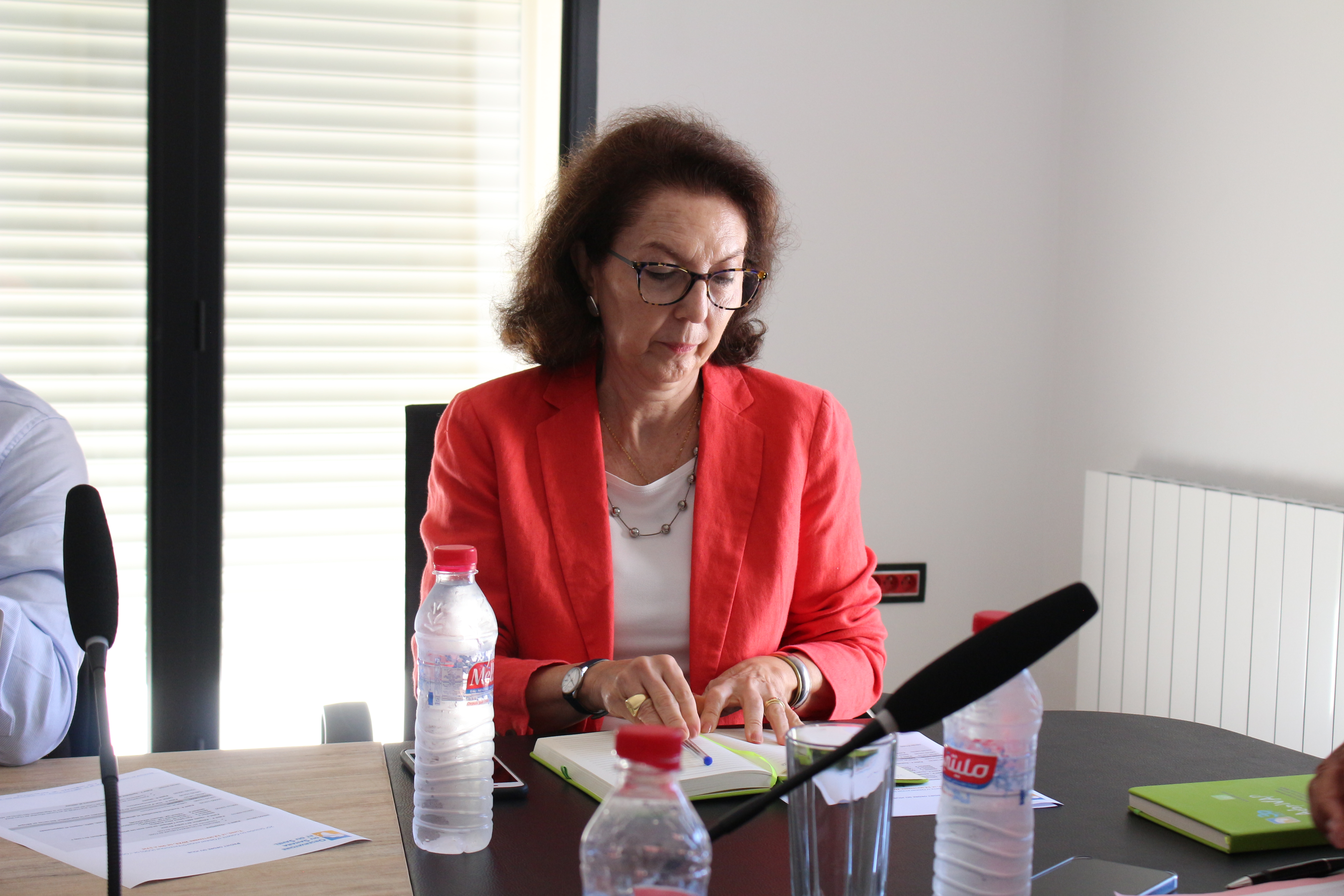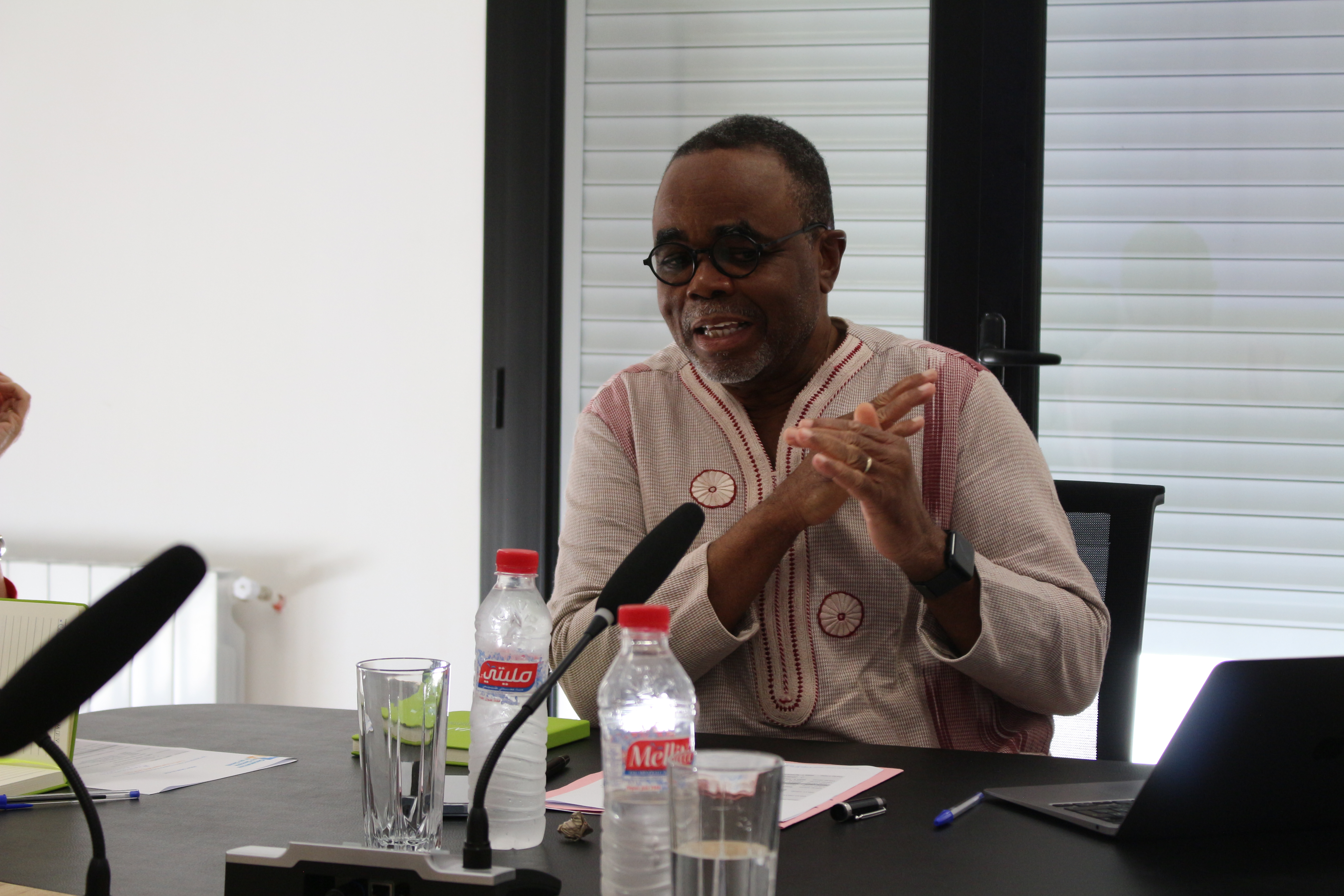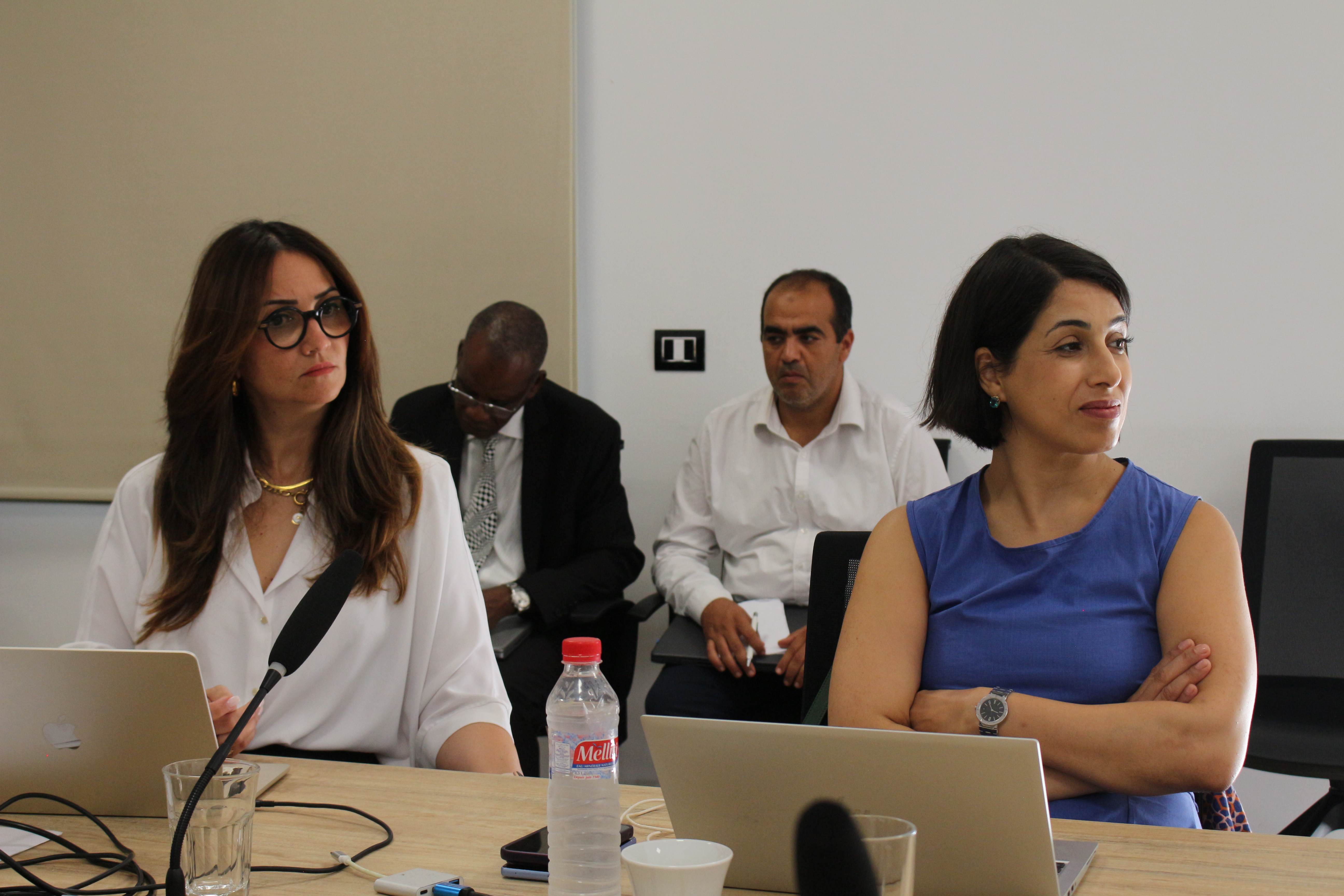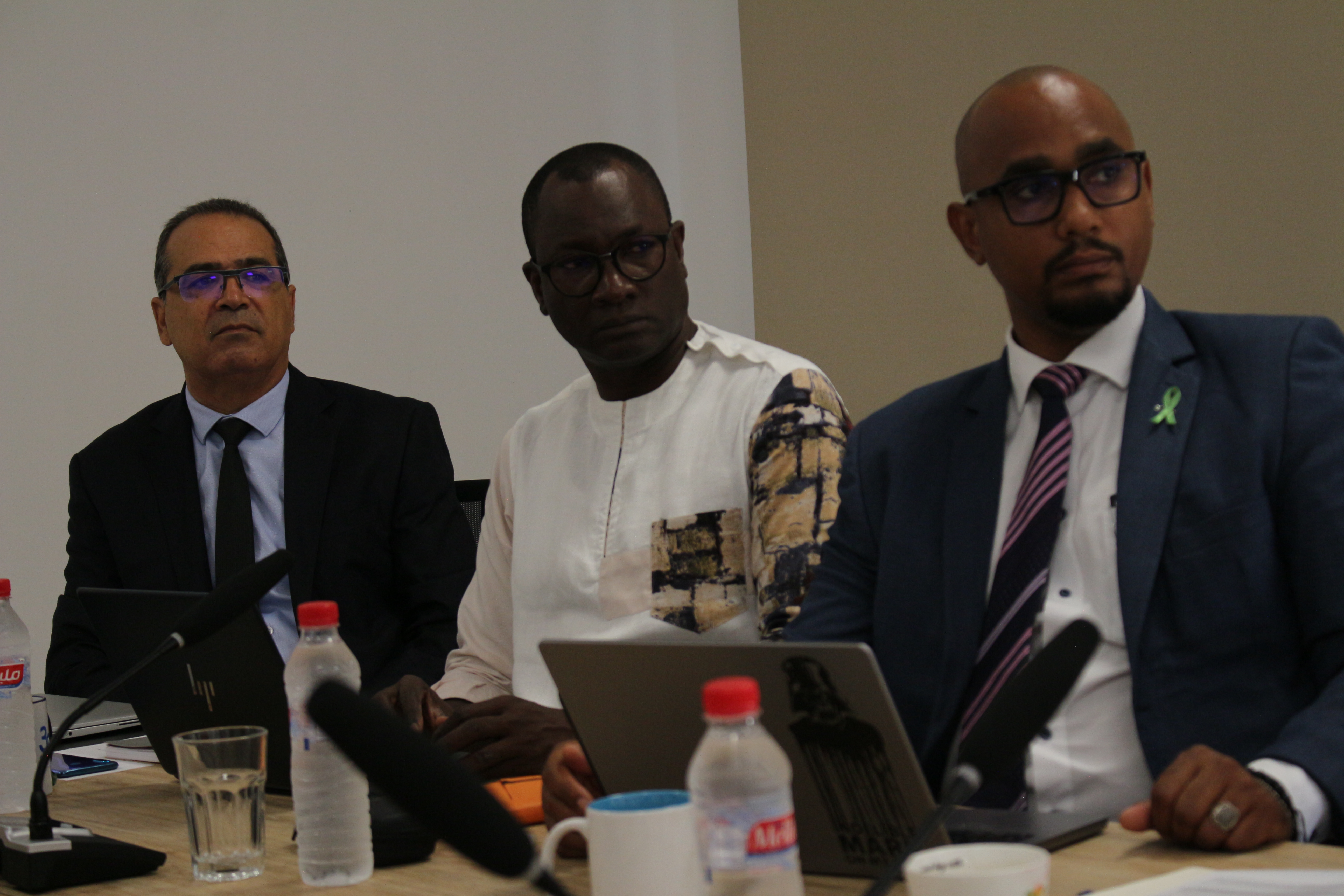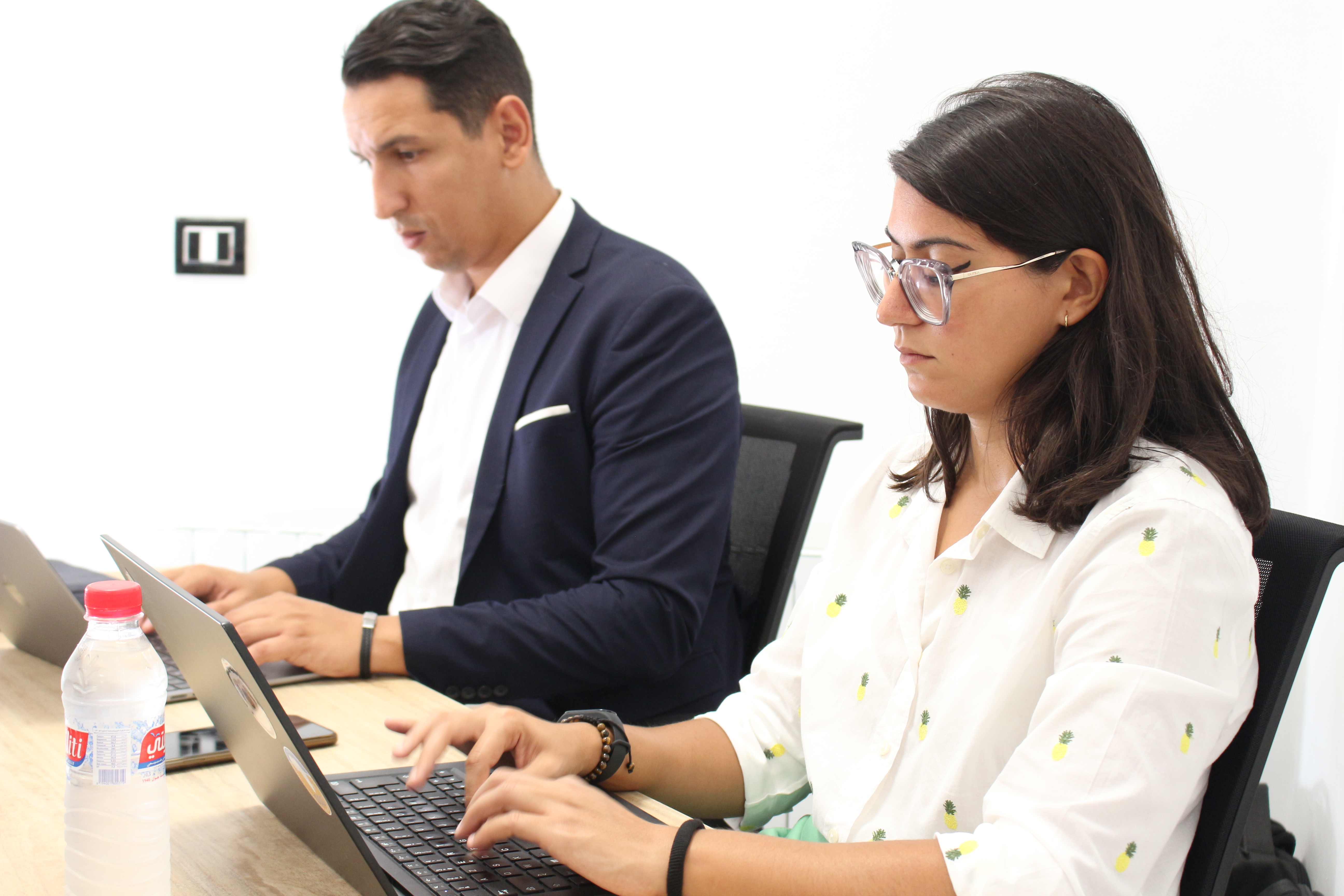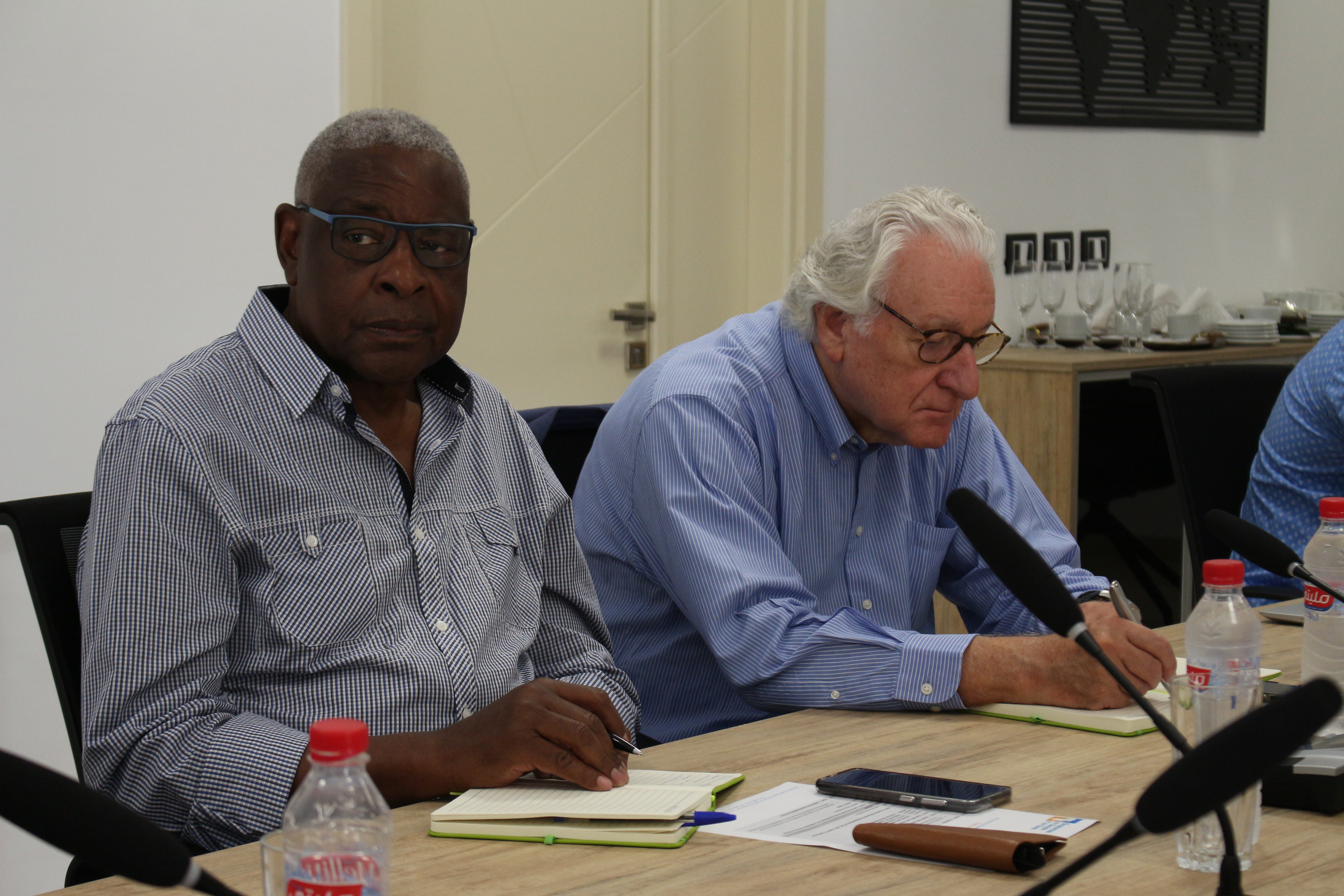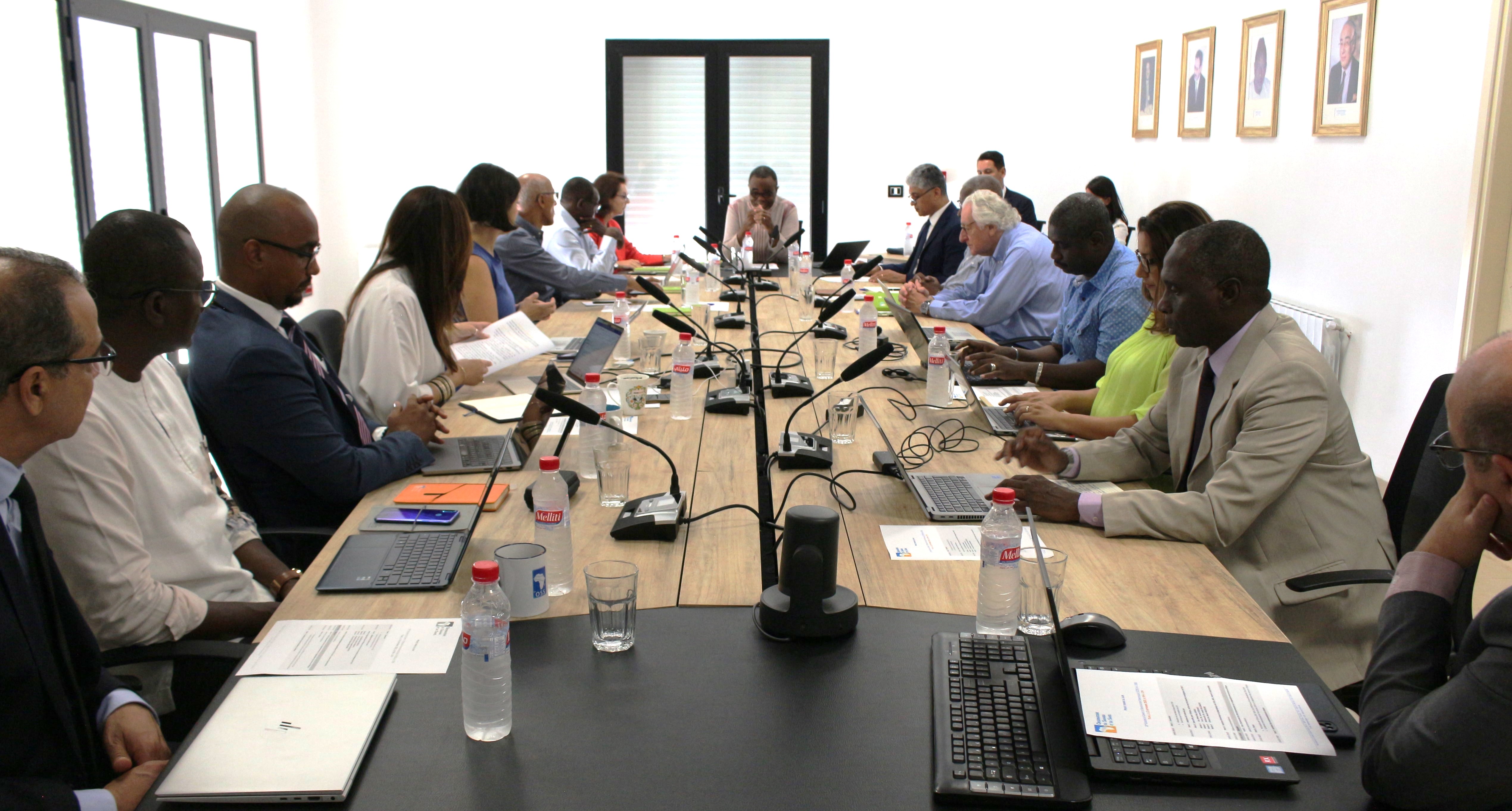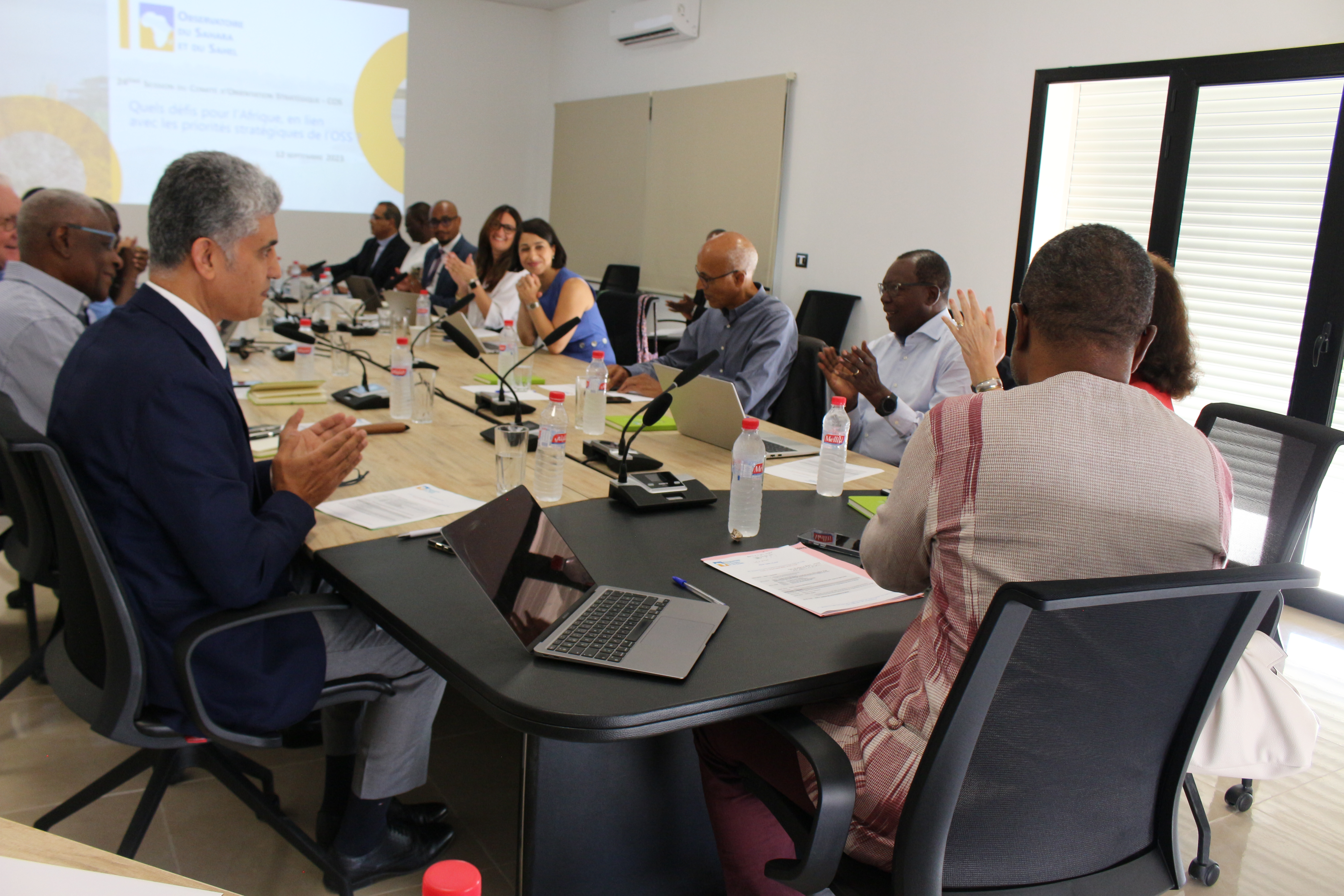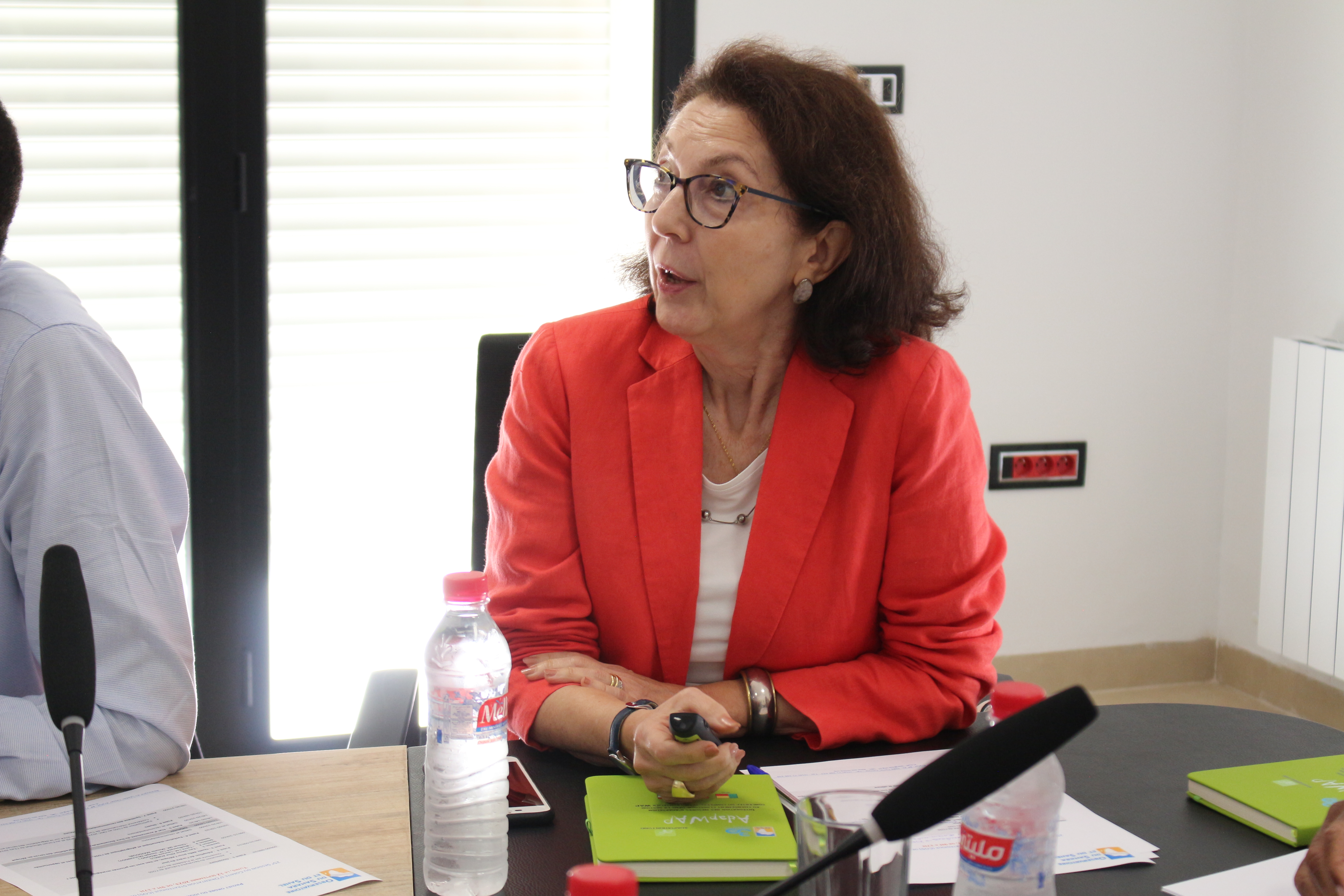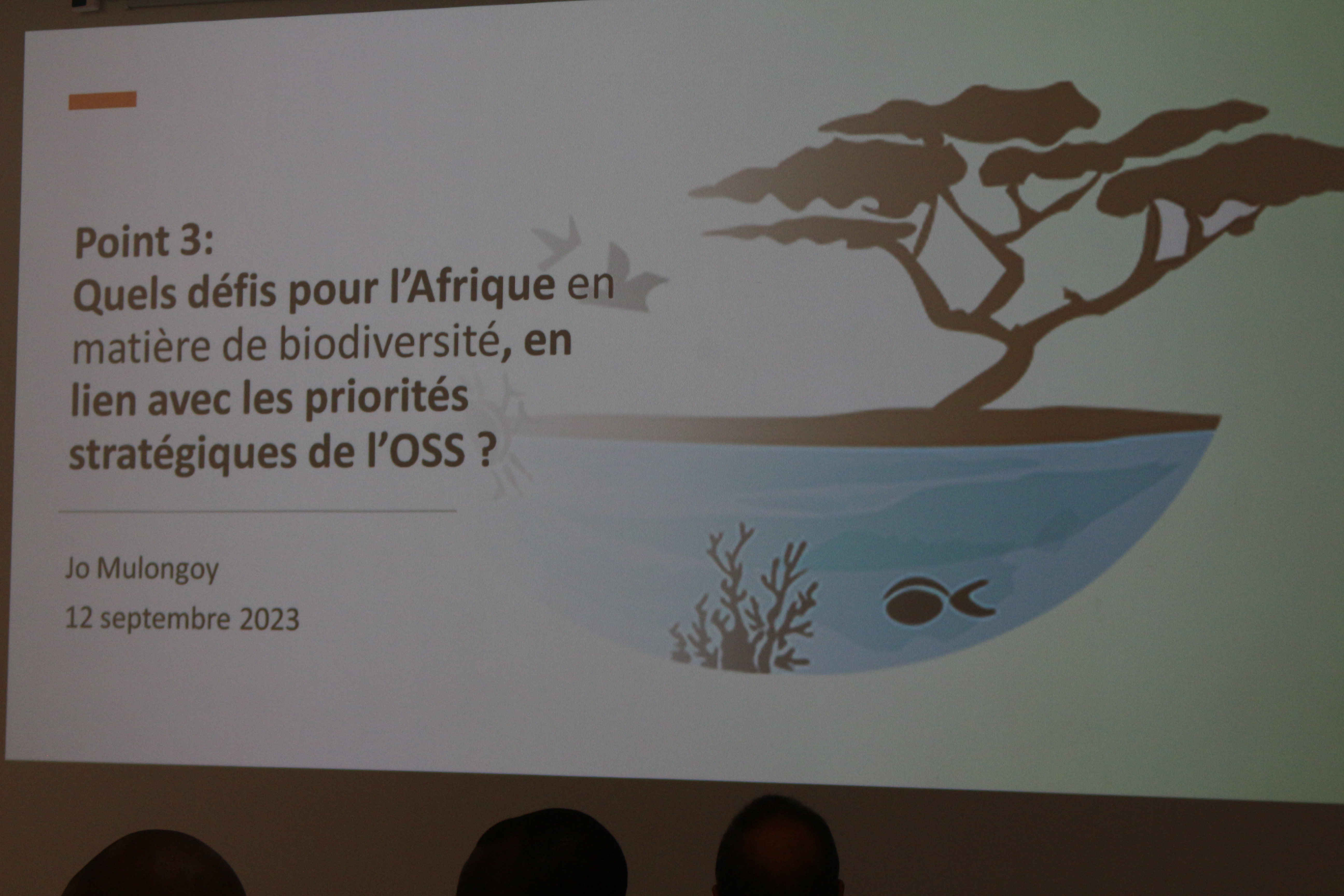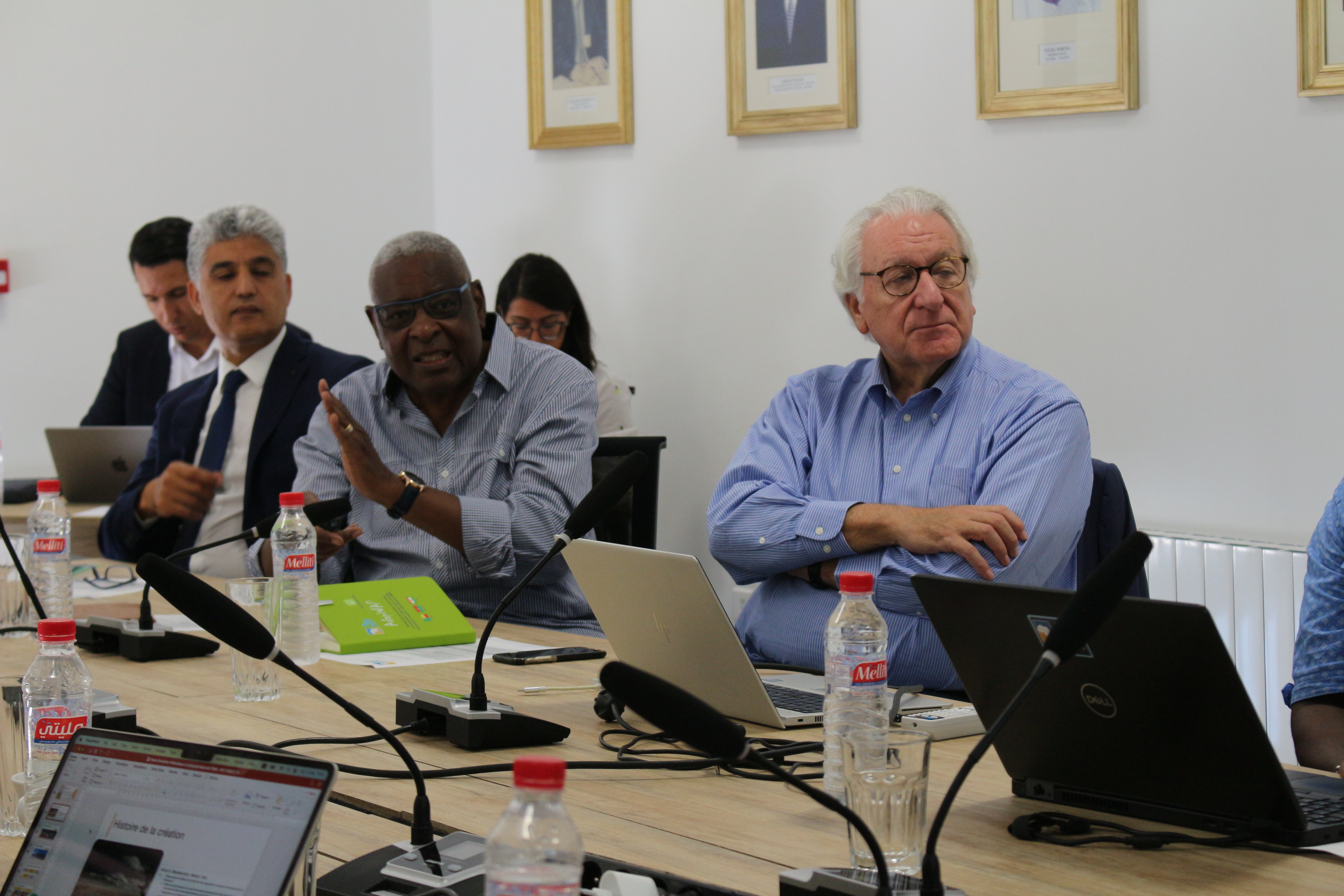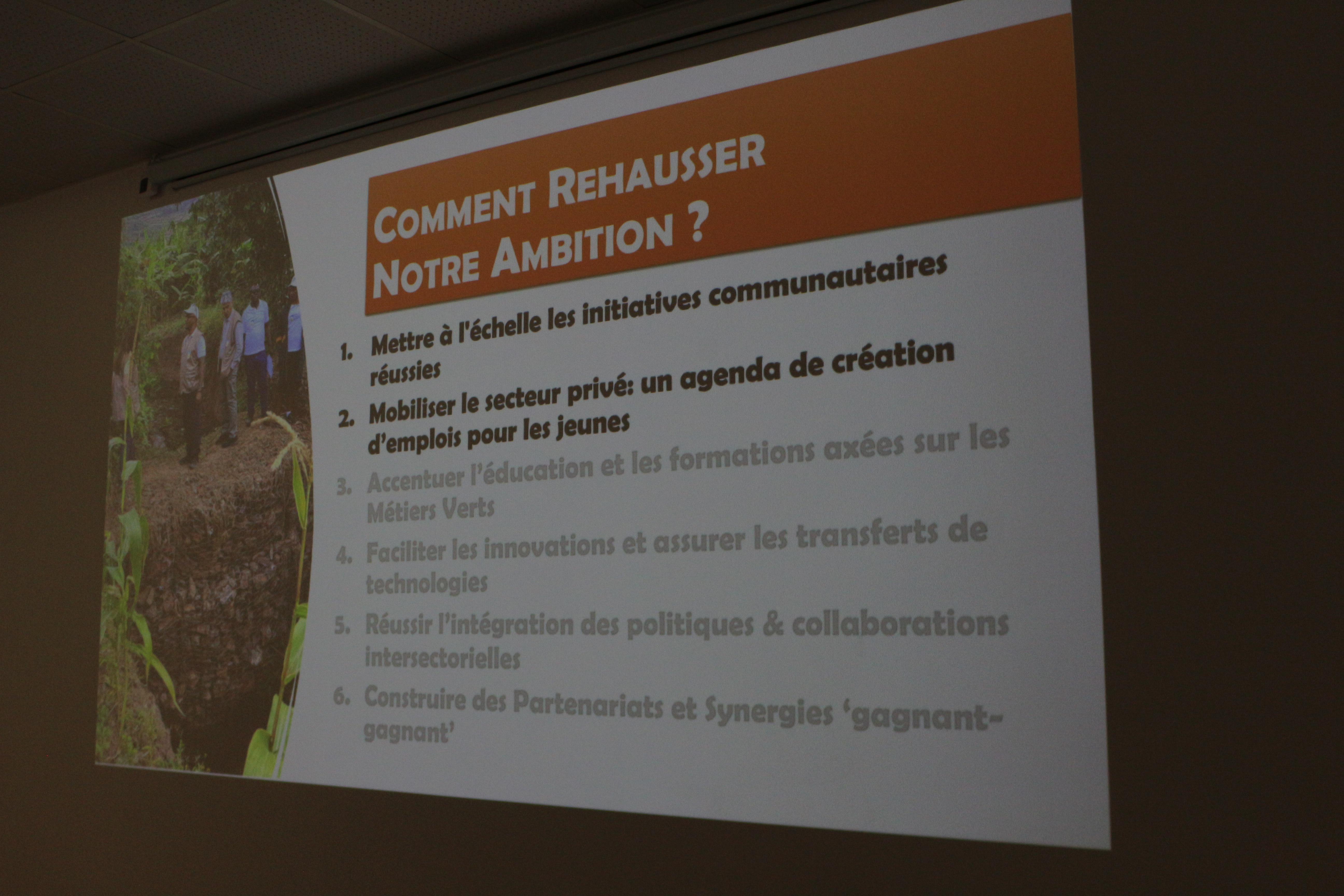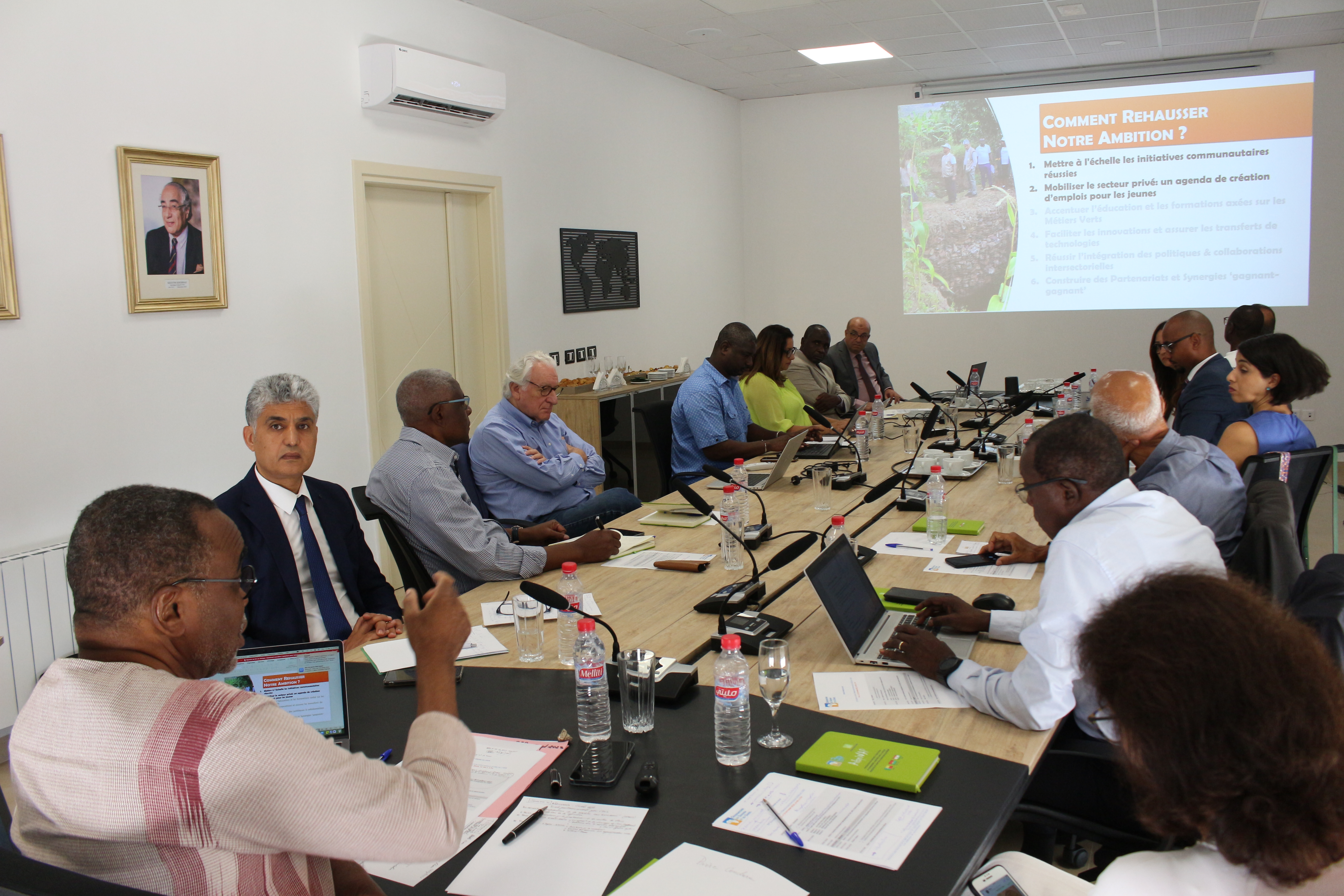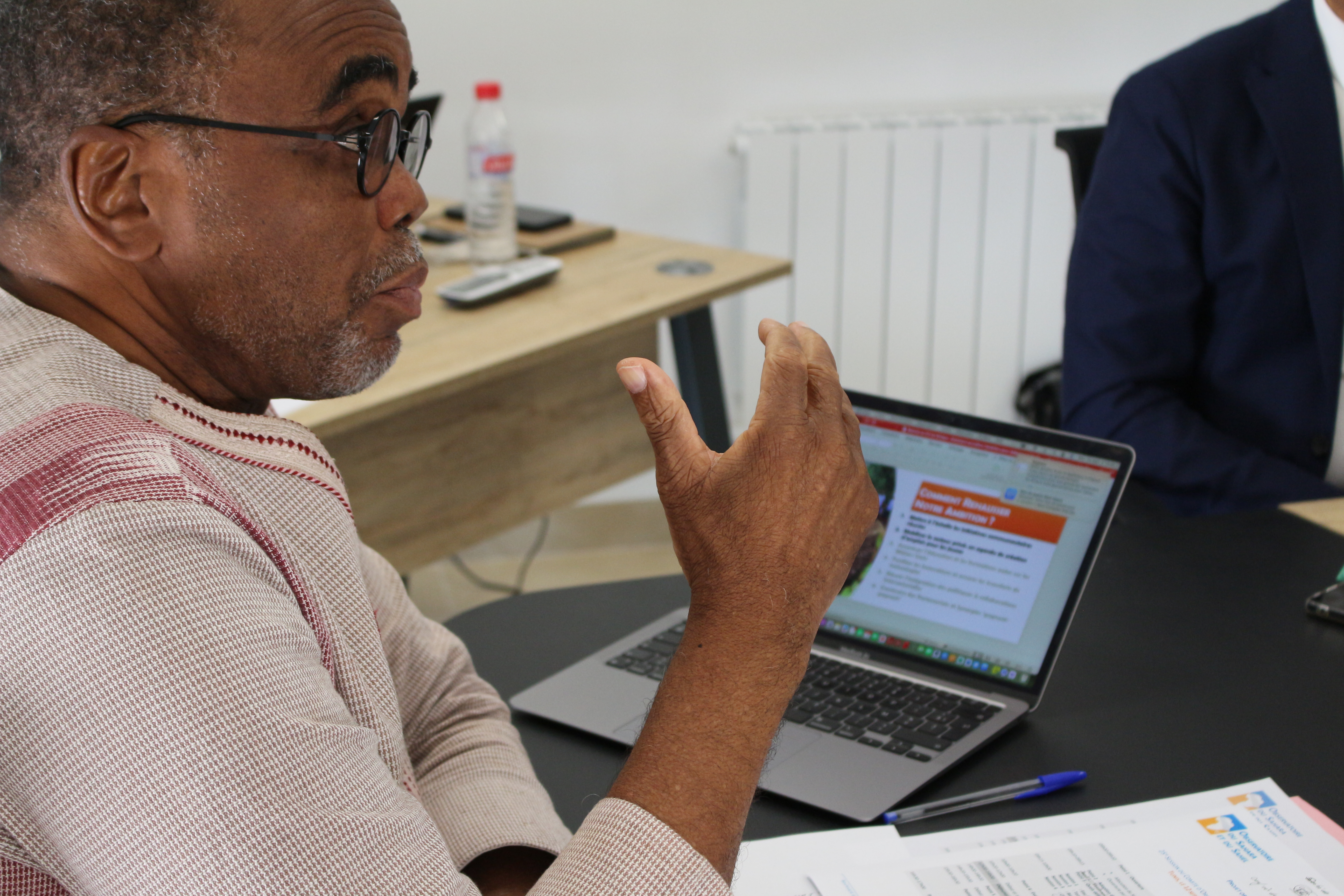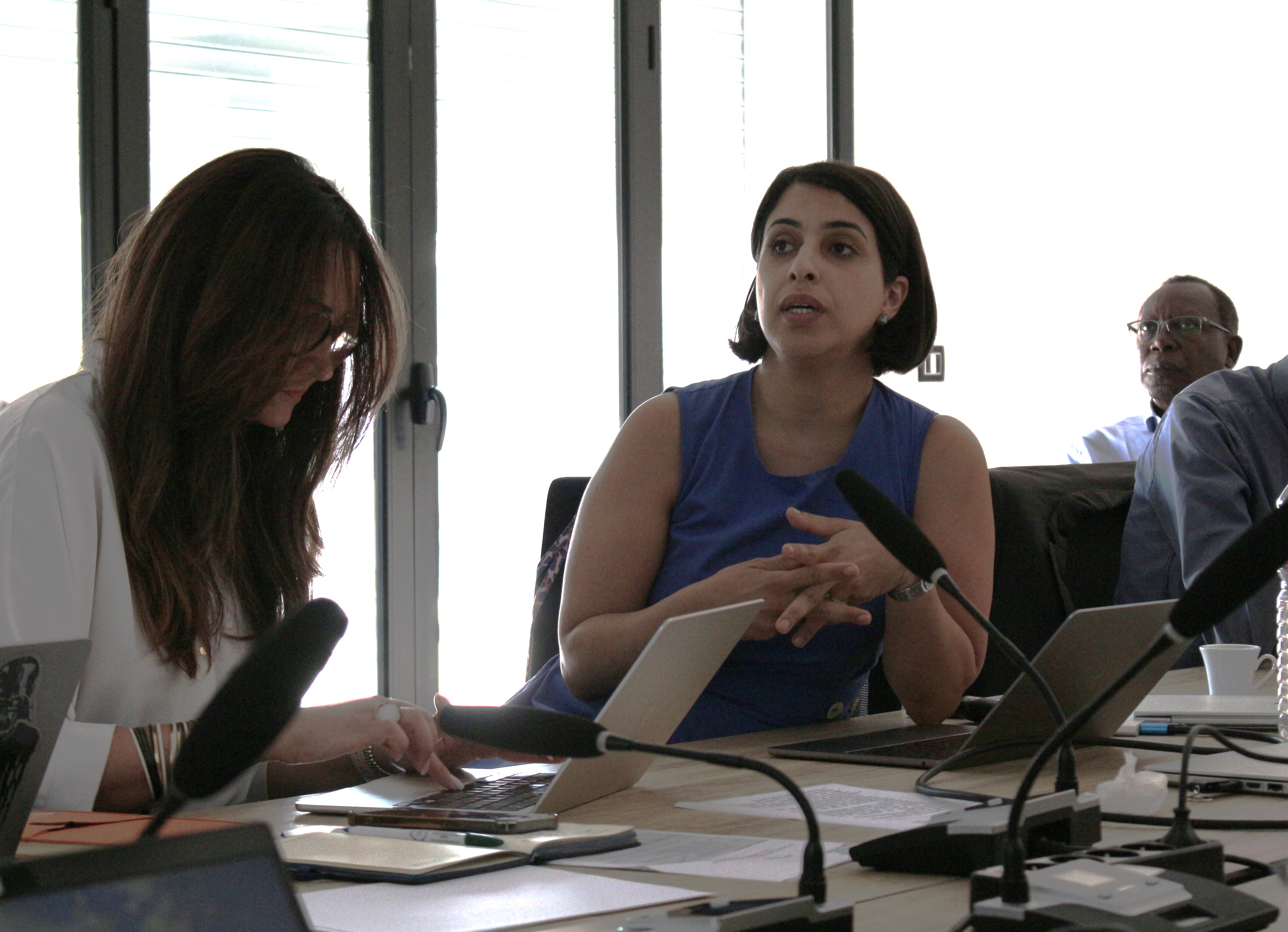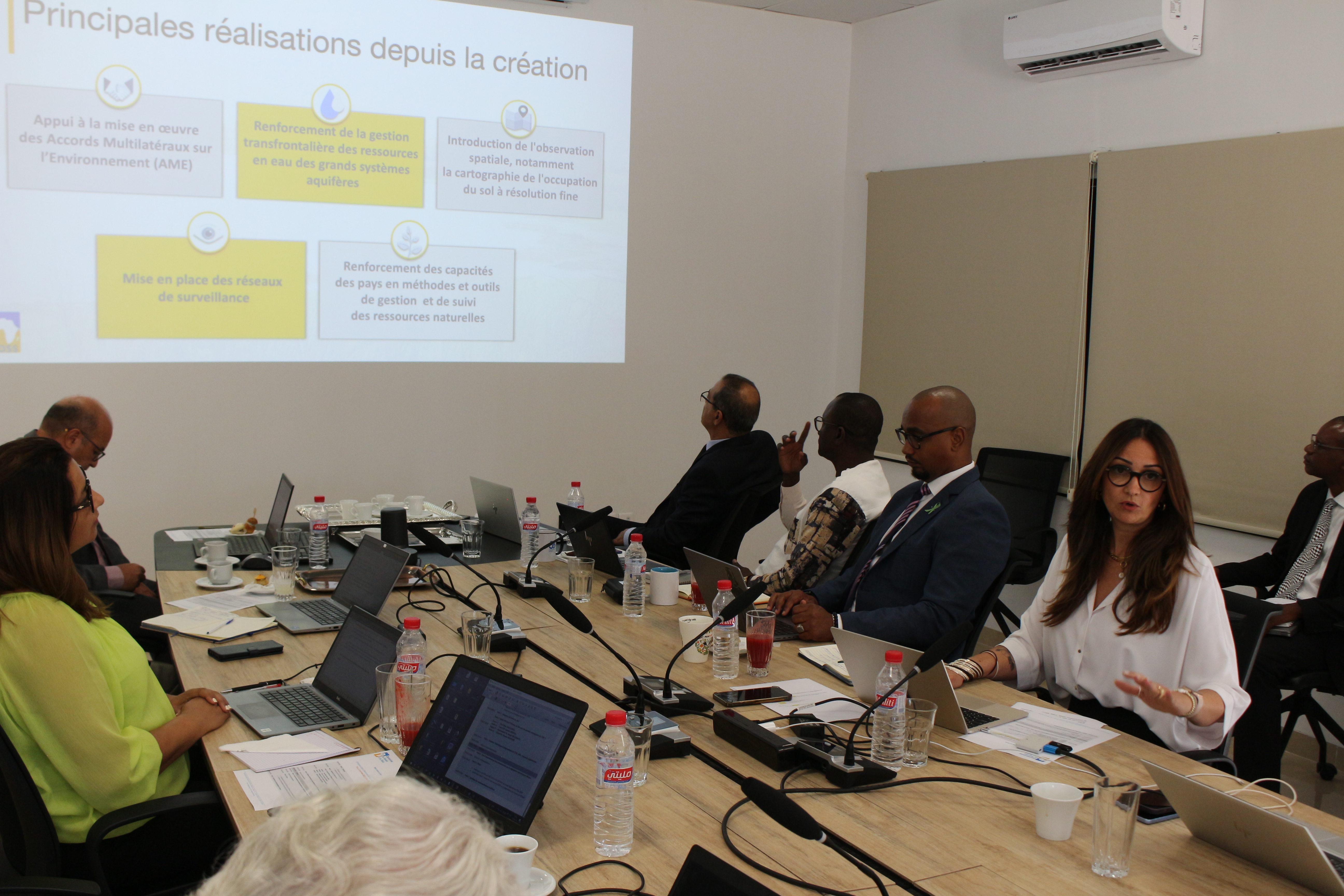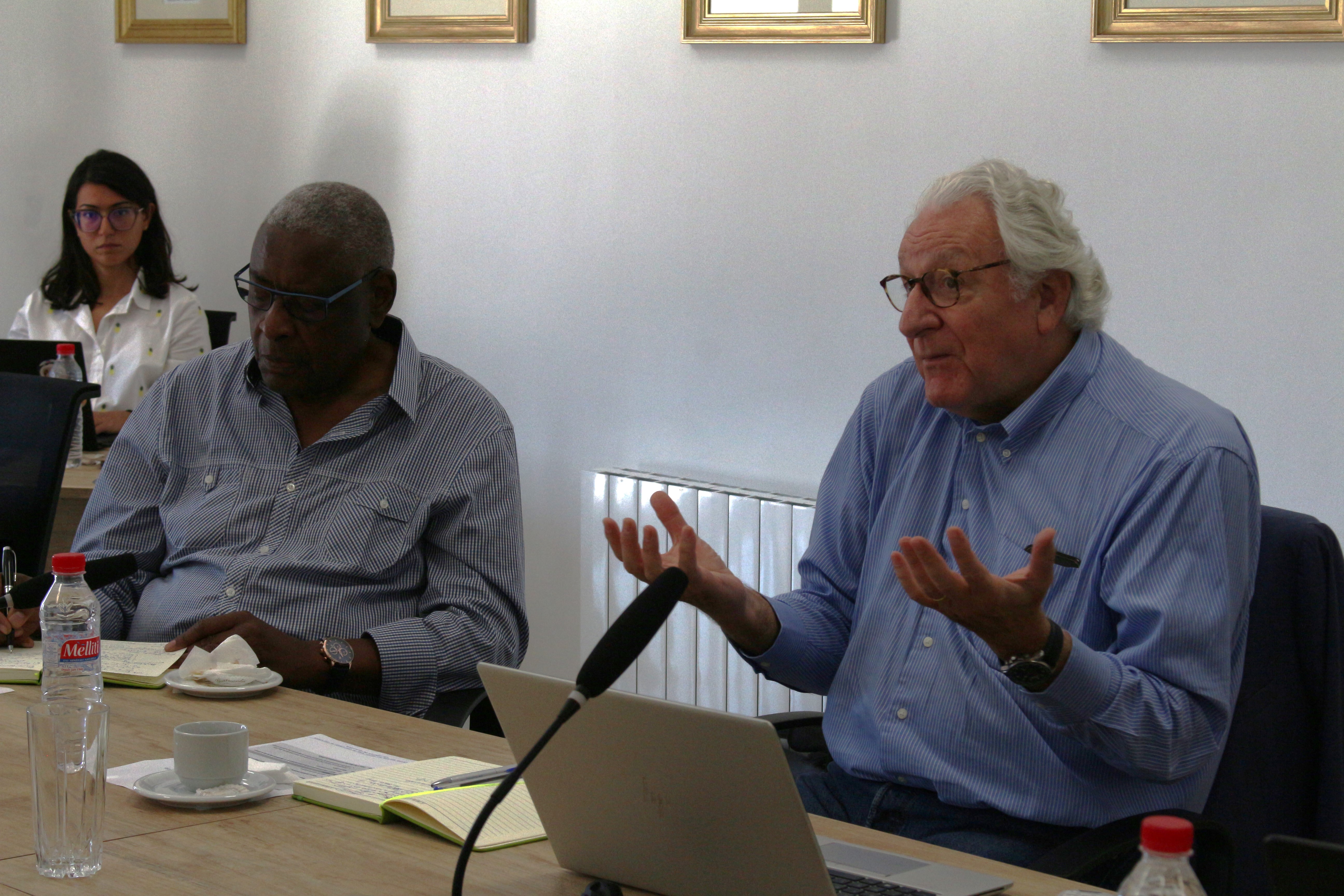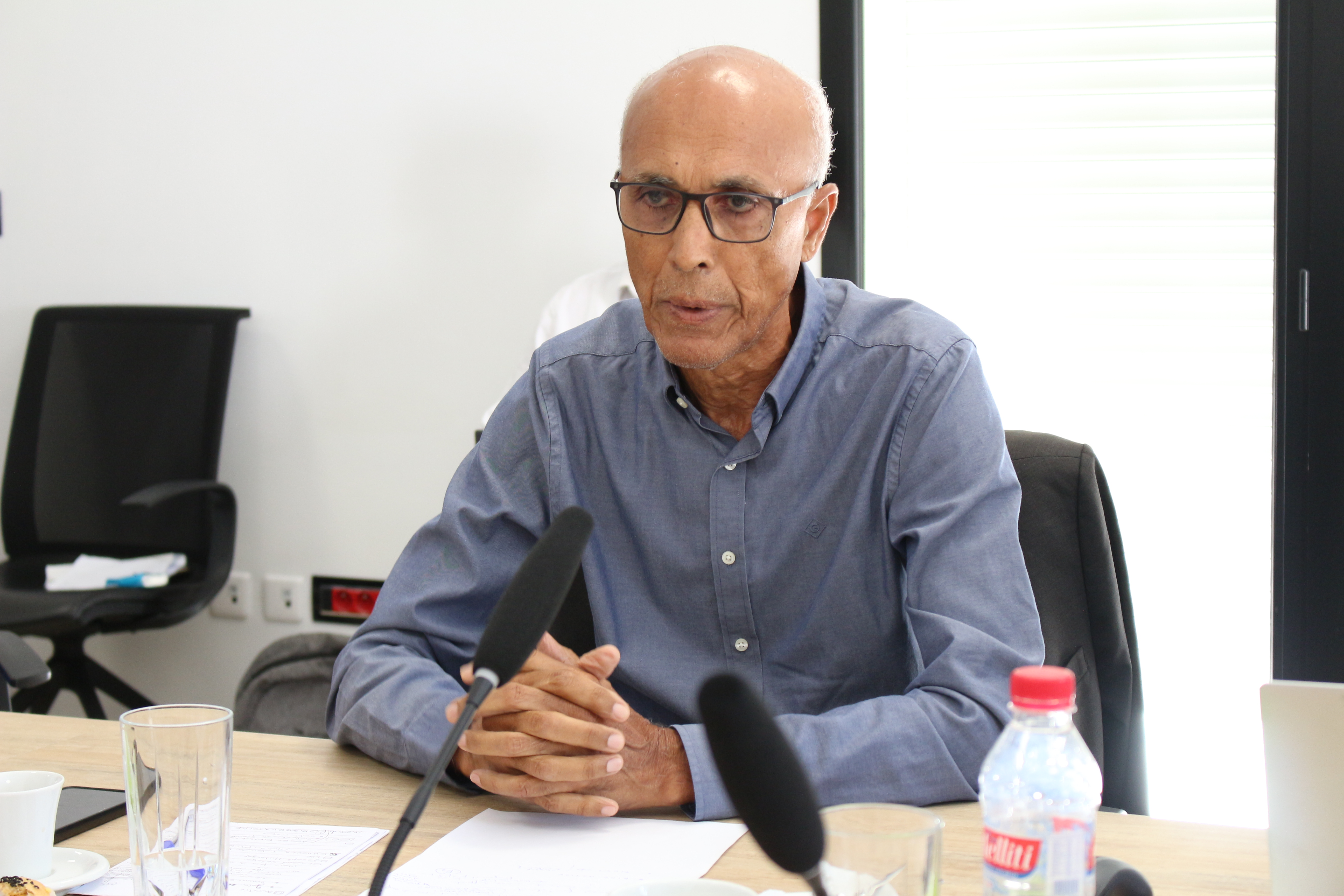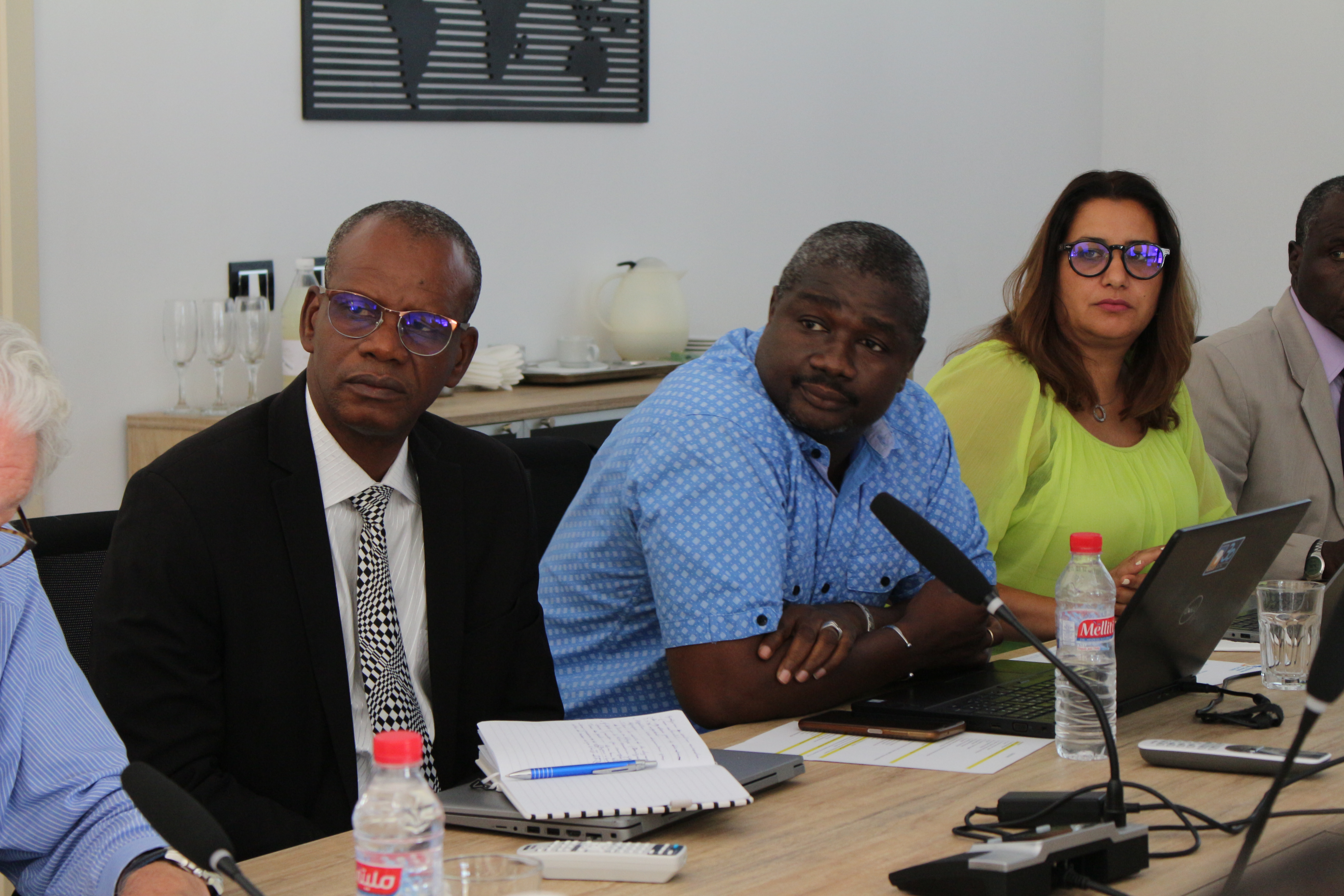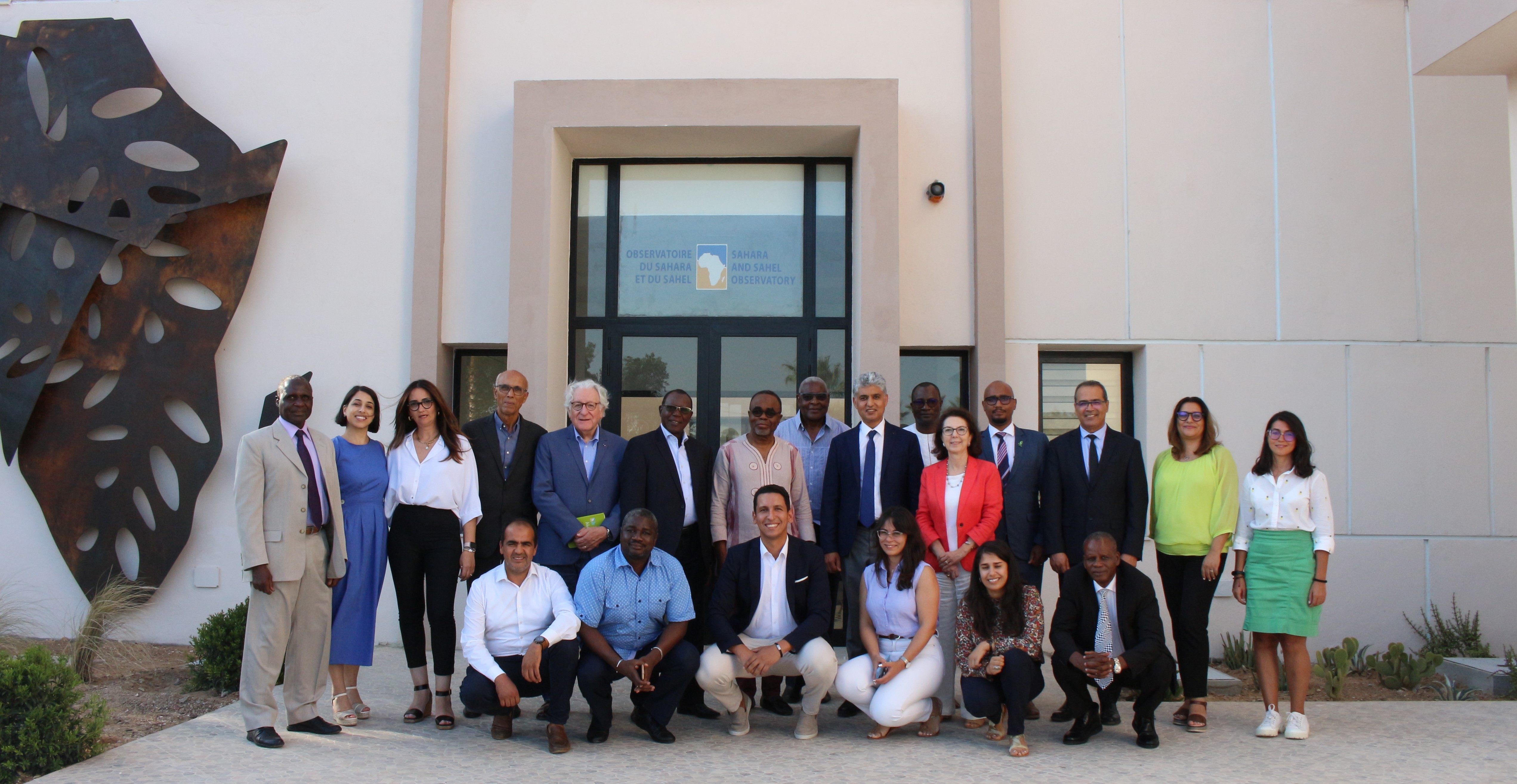 The 25th session of the Strategic Orientation Committee (SOC) of the Sahara and Sahel Observatory (OSS) was successfully held on September 12, 2023 in Tunis. During this session, important initiatives and strategies were discussed to face the environmental challenges of the African continent.
Mr. Nabil BEN KHATRA, OSS Executive Secretary kickstarted the meeting and emphasized the importance of the SOC for the future of the Organization.
Mr. Luc GNACADJA, Chairman of the SOC, officially opened the meeting. He took the floor to point out the major issues facing the continent. Then the experts addressed the main challenges ahead of Africa in connection with the OSS strategic priorities.
Ms. Alice AURELI gave an overview of the water situation, stating that the climate challenges stand behind this precarious situation and stressing the need to adopt innovative solutions to meet them.
Mr. Laurent SEDOGO spoke of land degradation related issues, emphasizing the immediate need for concrete actions.
Mr. Joseph MULONGOY underlined the crucial importance of preserving biodiversity.
And Mrs. Khaoula JAOUI, highlighted the impact of climate change on the continent, calling for unprecedented adaptation and mitigation measures.
The discussions and debates that followed, made it possible to explore the necessary developments that the OSS would need to meet current and future challenges in terms of the environment and sustainable development in Africa.
A detailed report on how far the documentary book on land degradation has gone, was presented by Mrs. Nadia KHAMMARI who explained the importance of this document in strengthening the OSS mission as a key player in the production of useful and reliable knowledge.
The members then exchanged on the best ways to finalize this prominent document and have it widely shared.
Finally, important announcements were made as to the OSS participation in key events such as CRIC 2023, COP28 and the World Water Forum 2024, as well as the International Conference on land degradation in Africa, to be held in Tunis.
The meeting took end on a high note regarding the OSS effective contribution in making a positive change through its renewed commitment to the African continent.