World Africa Day | A deeply changing Continent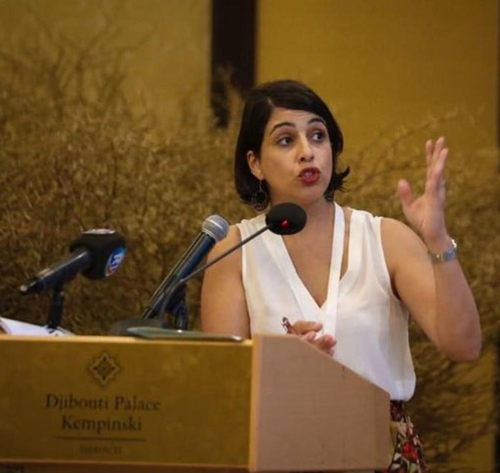 Nadia KHAMMARI,
Communication & Information Department Coordinator
Sahara and Sahel Observatory
We are committed to serving Africa
Celebrating Africa is working every day to find answers to the challenges it faces, while preserving its wealth, its identity and culture.
The Sahara and Sahel Observatory (OSS) takes the Africa Day to join the efforts of the African community by restating its commitment to the sustainable development and prosperity of our continent.
Africa's challenges are a matter of concern to us all. We all have to put our energy, our knowledge and our power of action to come up with a coordinated, achievable and rapid response. 
Today, our continent is heavily impacted by the effects of climate change. Droughts, limited access to drinking water, desertification, coastal erosion, deforestation and serious threats to health and food security have sounded alarm bells that are echoed by reports from all corners of the world.
Making the commitment to serve Africa is paying attention to the needs of the continent, developing realistic approaches, implementing real actions and bringing together multiple and comprehensive expertise, with the objective of reaching a tangible and positive change and making sure that people come first in each of our initiatives.
Being committed is developing networks and having them consolidated, providing a space for discussion and sharing and making a contribution to global efforts for the mobilization of resources and expertise. The action we take for climate, biodiversity, the management of natural resources and land will come to fruition only with the partnerships that we build in each of the countries in our area of intervention.
Being committed is also producing knowledge, by bringing together the most advanced know-how of each discipline, so that useful and reliable works are produced, high-level platforms of expertise are created and scientists, researchers and decision-makers take advantage of such knowledge, for more effective and purposeful decisions.
The OSS has spent every day of the last 30 years trying to achieve the commitments we take for the benefit of Africa.